This is an archived article and the information in the article may be outdated. Please look at the time stamp on the story to see when it was last updated.
In case you missed it, here are some of the crazy, cute and quirky stories that caught our attention in the newsroom this week:
Meth bust mistake
A Texas man says he is trying to clear his name after police confused cat litter with meth during a traffic stop. Yep, you read that correcntly.
Ross Lebeau, of Cypress, Texas, told KTRK-TV he was taken to jail in December after authorities thought they found almost half a pound of methamphetamine in his car.
Field tests even came back positive.
"They thought they had the biggest bust in Harris County," Lebeau, 24, said. "This was the bust of the year for them."
Last week the case was dismissed when the Institute of Forensic Science found that it wasn't meth after all.
Lebeau says it was cat litter… stuffed in a sock.
Together again at last
Courtney Gelinas and Rufus go way back.
The chocolate brown teddy bear was a gift from Courtney's grandfather, who named it and died shortly after. That was 10 years ago.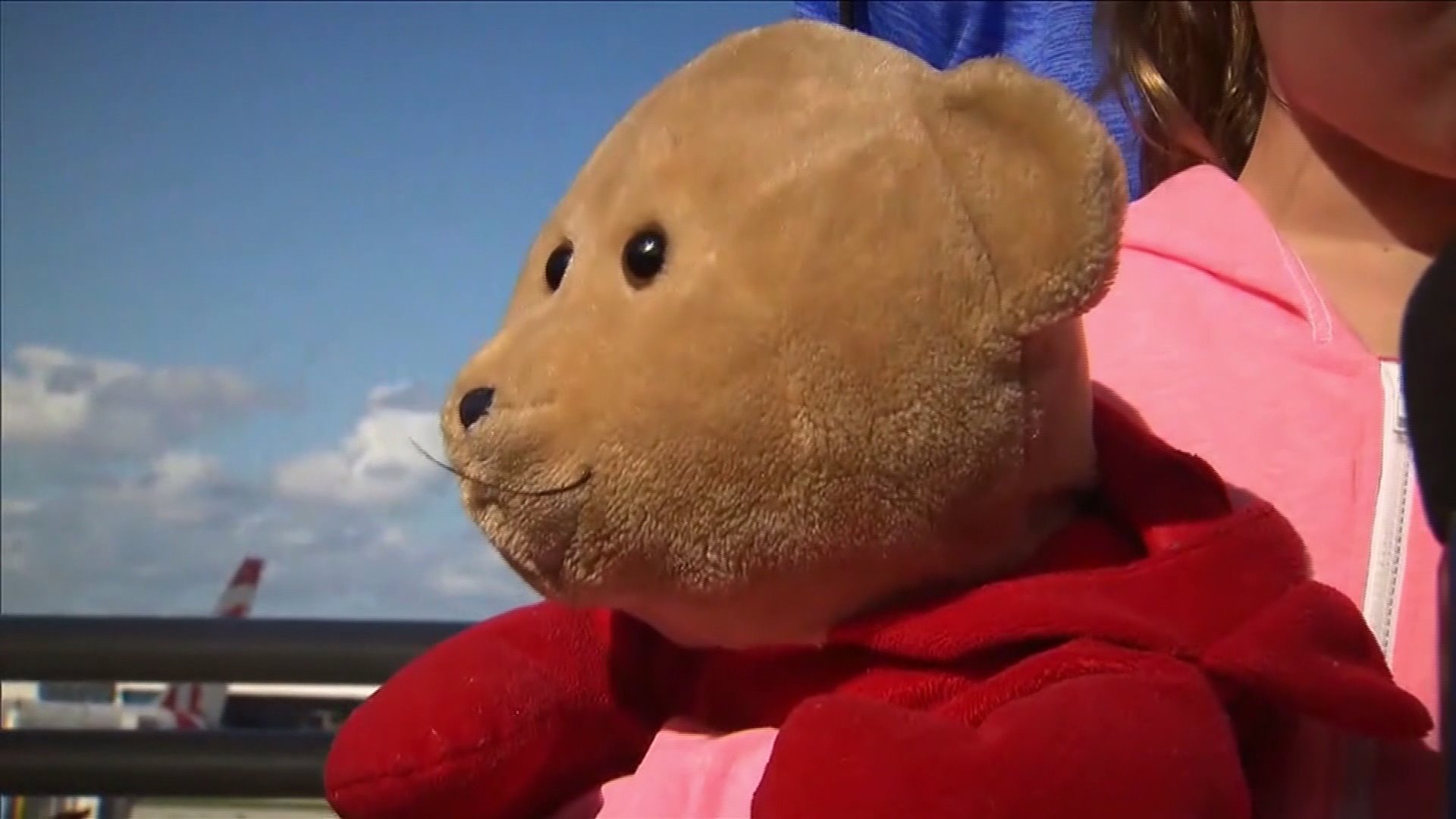 Since then, Courtney has never spent a night apart from Rufus. She's taken the bear with her on every overnight trip, on every vacation, and even to "every water park in Ohio, Michigan and Ontario," according to Kim Lariviere, Courtney's mother.
The family had just returned from a Caribbean cruise and were about to board a flight to Detroit when a gunman began spraying bullets in a baggage terminal at the Fort Lauderdale-Hollywood International Airport. Lost in the commotion was Rufus.
Courtney was distraught and inconsolable. She wasn't sleeping. She wouldn't eat. So much so, says her mom, that she sometimes vomited.
Her mom took to social media, sending out this tweet and asking for help!
@browardsheriff Looking for Rufus from Terminal2 D8. Crying daughter cannot sleep. #FLLshooting help! pic.twitter.com/fMoVPwiFq5

— Lariviere (@klariviere3) January 9, 2017
The internet, especially airport workers, came through… combing through thousands of bags that had been left behind. In just a few days, Courtney and Rufus were back together!
The buzz about bumblebees
If ya see 'em, don't smash 'em!
For the first time, a bee species in the continental United States has been declared endangered by the US Fish and Wildlife Service.
The rusty patched bumblebee is in worrisome decline and it is a race to keep it from becoming extinct, according to the agency.
"Listing the bee as endangered will help us mobilize partners and focus resources on finding ways right now to stop the decline," Wildlife Service Midwest Regional Director Tom Melius emphasized.
WHNT News 19 news and weather on Alexa
Amazon's Echo smart-speaker system continues to grow in popularity, in large part due to its "Alexa" voice-assistant technology.
"Alexa" can do just about anything, from playing music on command to controlling household appliances. It can now even bring you WHNT News 19 news and weather flash briefings!
Here's a step-by-step tutorial on how to get WHNT News 19 updates for your Echo device. Also, a live demo of how it all works from the WHNT News 19 morning team…