This is an archived article and the information in the article may be outdated. Please look at the time stamp on the story to see when it was last updated.
Had a busy week? Feel a little disconnected from the world of viral web chatter? Don't worry! We're here to catch you up on some of the most talked about, shared stories on-air and online at WHNT.com. Here's what was trending, in case you missed it…
A summer travel warning
This week the Scottsboro Fire Department released the cause of a houseboat fire that that killed a married couple and their dog.
It happened at Goose Pond Colony Monday. Investigators said an overloaded power strip was the source of the blaze. The couple, John Phillips Bruce and Emile Nelson Bruce, were reportedly asleep when the fire started.
Authorities are calling the case a warning for anyone headed out in a boat, RV or camper this summer. Make sure you have a smoke detector if possible, as well as a fire extinguisher.
Graco recalls 25,000 car seats
Graco Children's Products Inc. (Graco) has issued a recall of more than 25,000 car seats. The model impacted is the Graco My Ride 65 convertible child restraint.
The company said the seat webbing may not restrain the child in the event of a crash.
The model numbers impacted are: 1871689, 1908152, 1813074, 1872691, 1853478, 1877535, 1813015, and 1794334.
Teachers gone wild
Middle school students witnessed a truly shocking incident recently; as a teacher and a staff member started throwing violent punches in class.
The brawl happened on May 19 at Georgia's Stone Mountain Middle School, which is northeast of Downtown Atlanta. DeKalb County Schools Public Information Officer Andre Riley said the teacher and paraprofessional involved were arrested and charged with misdemeanor disorderly conduct charges.
Of course, as most things like this do now-a-days, the incident went viral. Students claim administrators asked them for their phones in an attempt to scrub evidence of the violent outburst. Click here to watch the crazy video.
Standing out from the crowd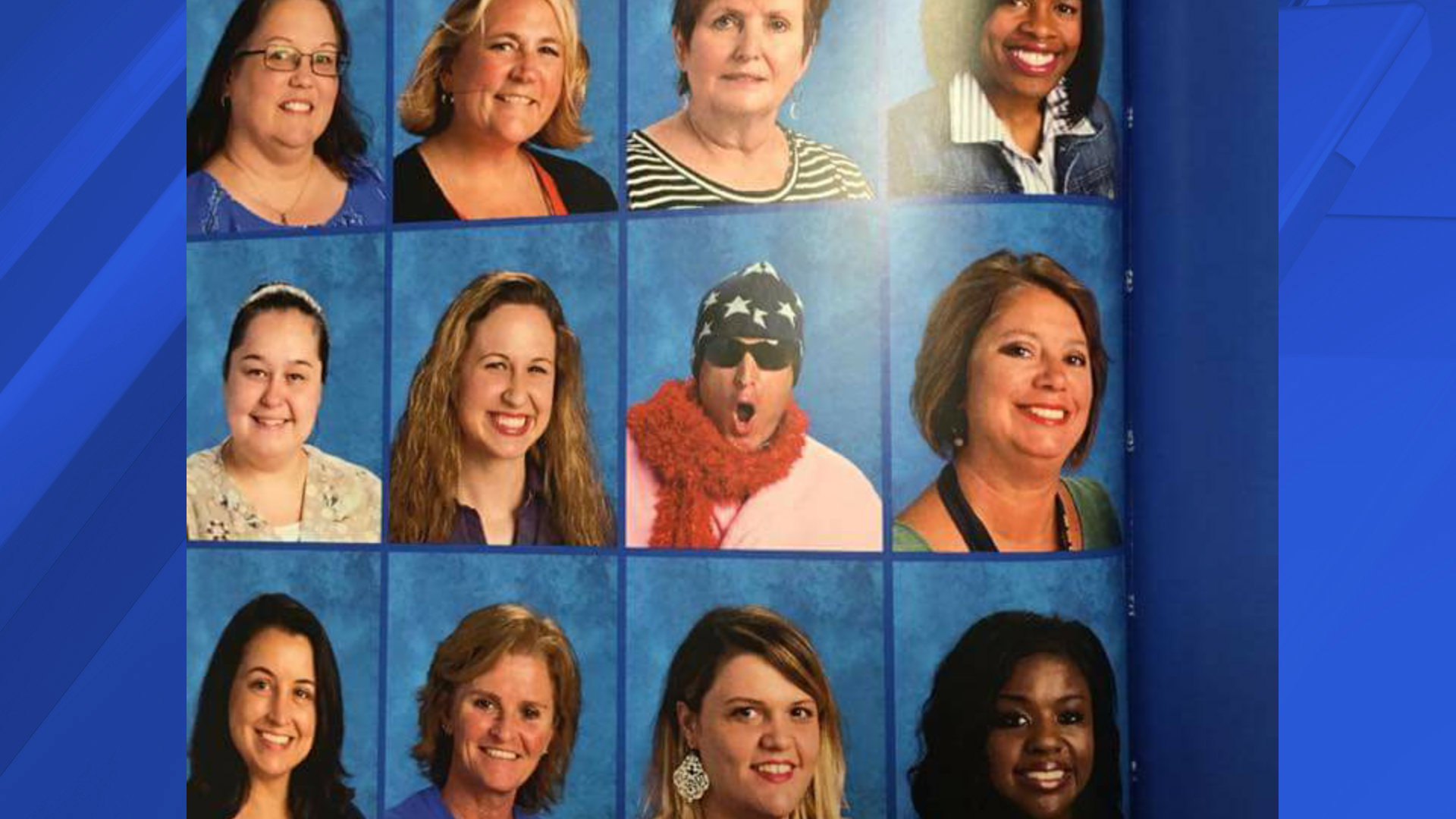 Can you spy the teacher who is not like the rest?
The odd ball pictured here is Rusty Hughes and he got a lot of attention this week for his wacky stunt, posing in crazy face and a red scarf for the school's yearbook.
Hughes has been a world history teacher at Buckhorn Middle School's campus for 12 years, but this is the first time he's chosen to strike this pose in the school's historic record.
"I didn't want to do the same boring yearbook picture as always, I thought I'd be a little different," Hughes said.
His students tell WHNT News 19 they love it and enjoy having a teacher who can kick back and have a little fun every once in a while.
Selfies = head lice? Ugh.
Teenagers now take a lot of "selfies" on their cell phones. Unfortunately, that also means they may be spreading more cases of lice.
According to a number of doctors, the "selfie" craze is directly related to an increase in the number of lice cases they're seeing in young people. The problems arise when people group together for photos, often touching heads and hair together as they squeeze into frame.
It only takes a second for one of the little bugs to jump from hair strand to hair strand… so keep that in mind as you snap all those graduation season selfies!