This is an archived article and the information in the article may be outdated. Please look at the time stamp on the story to see when it was last updated.
This week was a busy one in the WHNT News 19 newsroom. From Tropical Storm Cindy, to the health care debate, there was a lot to talk about.
With all the major headlines, you may have missed some of the more noteworthy viral stories, on-air and online. That's where this week's "In Case You Missed It" wrap up can help. Read on, friends!
Convicted child molester moves next door… to his victim
An Oklahoma woman tells news outlets the man who was convicted of molesting her when she was just a little girl, now lives right next door.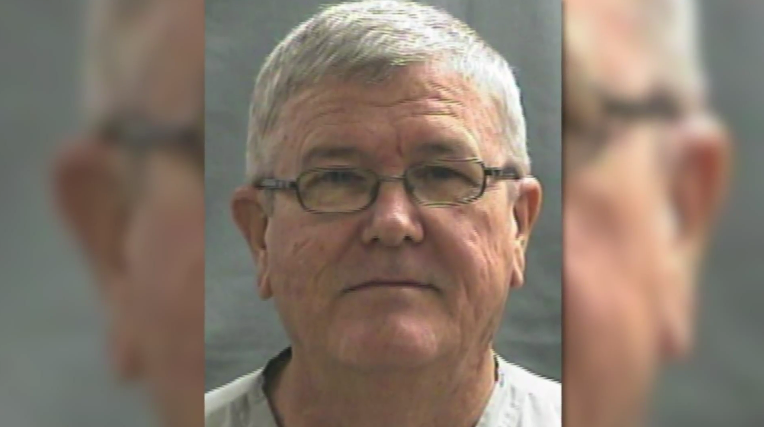 Sounds crazy, right? How could this happen? Well, Danyelle Dyer, now 21, tells KFOR that her uncle, Harold English, recently got out of prison and moved in with his mother. His mother's property is just over the fence from the Dyer family's.
"He's like right there, practically in my backyard and that kind of makes me nervous and not want to go home ever," Dyer told KFOR.
"Not only is my daughter feeling her past come back to haunt her, but a lot of years of rage and anger that I've kept under my collar is sitting right outside my door," said Danyelle's father, Greg Dyer.
Apparently this is perfectly legal, and the Dyer family wants laws changed… ASAP.
"He didn't really have a face when he got up"
A horrific attack got national attention this week, after police said a dog broke through a fence, jumped inside a minivan, and started mauling two children in their car seats.
The girl, 2, and boy, 5, were both rushed to the hospital after the shocking incident on a residential street in Lancaster, Pennsylvania.
Tom Grab, a witness, said he tried to help the children's mother pull the animal off. "At that point I wasn't thinking," he said. "[I] held it for like what felt like forever but it was like five seconds. It was raining, so it slipped right off. And then it got back on the kid again before the kid could even get up."
The children and their mother were finally able to get away in the minivan and drove to seek care. "He didn't really have a face when he got up. It was gone," Grab said of the boy's injuries.
Harvest Haunted Attraction is coming to Scottsboro this fall
Scottsboro will soon be welcoming a new tourism spot — a Harvest Haunted Attraction.
"The nationally known sports artist Greg Gamble has kind of branched out from his usual thing, doing sports art and he's decided to open up a haunted house," explained Fairen Cooley, Director of Operations.
The building is broken down into two parts — an entertainment section and a main building featuring the haunt. A coffee shop, movie theater, and as a museum called "The Hall of Fame," will also all be part of the attraction.
Taking Action, Getting Results
When Katrina Miller lost her mobile home in the April 27, 2011 tornadoes, a local church generously donated her a new home. But through a miscommunication, they never registered the mobile home on behalf of the family.
When the Morgan County Inspection Office noticed the home wasn't registered with the state recently, the family was told it had only days to fix the problem.
"I've had people praying, and I've thought, 'Oh, I'm never gonna get this done!'" said Katrina Miller.
WHNT News 19's Chris Davis took action for Miller and her mother, digging through state documents and law books to get to the bottom of this case. Miller, by the way, is deaf.
So how did the push to save this home work out? Click to watch this touching story. It'll warm your heart.