This is an archived article and the information in the article may be outdated. Please look at the time stamp on the story to see when it was last updated.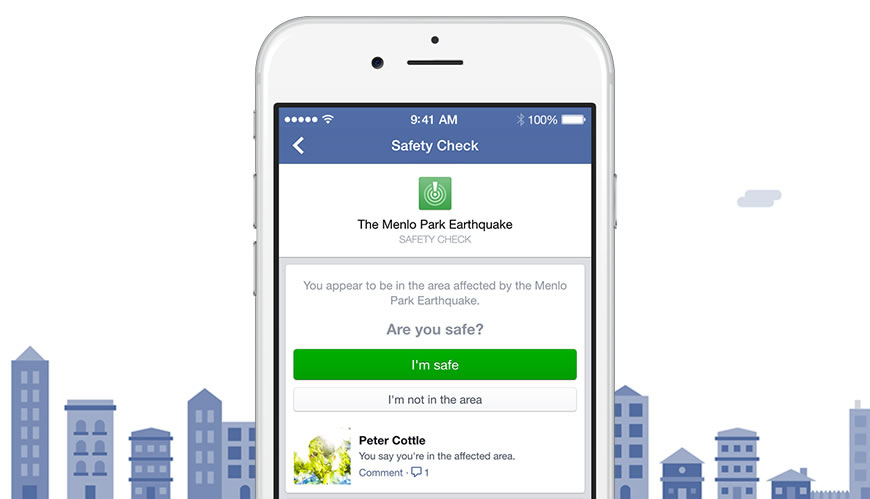 NEW YORK (AP) — Facebook Inc. is launching a tool that lets users notify friends and family that they are safe during or after natural disasters.
The tool, called Safety Check, will be available worldwide to the social network's 1.32 billion users on computers and mobile devices. This includes the basic "feature" phones many people still use to access Facebook, especially in developing countries.
People already use Facebook to tell people they are OK after earthquakes and other disasters but Facebook says the Safety Check tool will make it easier.  It grew out of a disaster message board that Facebook engineers created in 2011 following the earthquake and tsunami in Japan.
Facebook says Safety Check will help you:
Let friends and family know you're safe
Check on others in the affected area
Mark your friends as safe
Only your friends will see your safety status and the comments you share.
When the tool is activated after a natural disaster and if you're in the affected area, Facebook will send you a notification asking if you're safe.  Facebook determines your location by looking at the city you have listed in your profile, your last location if you've opted in to the Nearby Friends product, and the city where you are using the internet.
If you're safe, you can select "I'm Safe" and a notification and News Feed story will be generated with your update. Your friends can also mark you as safe.
Read more information in Facebook's Newsroom.