This is an archived article and the information in the article may be outdated. Please look at the time stamp on the story to see when it was last updated.
Morgan County Sheriff's deputies tried to make a traffic stop around 1:00 a.m. Thursday, but the driver would not stop.  The chase began on Highway 231 and Parks Chapel Road in Lacey's Spring.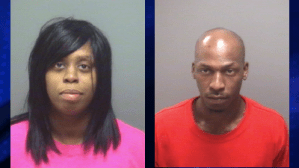 After 15 minutes the driver stopped, got out of the vehicle, and started running.  A deputy chased the man, and hewas later captured.  He has been identified as Marvin Kendall, 29.
Meanwhile, a female passenger identified as Kristy Moore, 34, got behind the wheel and took off.  Deputies chased Moore, and she was later arrested at the dead end on Wilson Road.
So far, Morgan County authorities have not said why the two tried to get away.