This is an archived article and the information in the article may be outdated. Please look at the time stamp on the story to see when it was last updated.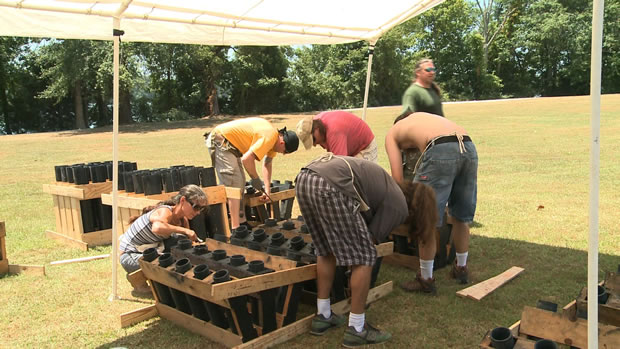 DECATUR, Ala. (WHNT) - There's a buzz of pageantry and patriotism at Point Mallard Park in Decatur.  Teams are getting ready for the 46th Annual "Spirit of America" Festival.
Fireworks will be choreographed to patriotic music guaranteed to rival the rocket's red glare and leave those who see them filled with star-spangled pride.  Wednesday's fireworks start at 10 p.m.
Check times for other public fireworks displays here.
"Our fireworks are fabulous but we're more than fireworks," said Steve Lewis of Power Productions.
Melinda Dunn, President of the Spirit of America Festival, says this year's event is all about unity.
"We're celebrating the unlimited possibilities of what we can do when we work together," said Dunn.
Tuesday, crews worked together to make sure the festival is fun and exciting and pays proper tribute to those who make sacrifices for our freedom.
"It began in 1967 as a local way of showing support for the men and women of our Armed Forces during the height of the Vietnam War," said Dunn.  "We honor and support our military -- that is the heart and lifeblood of our festival."
The fun will begin at 4 p.m. in order to avoid blistering afternoon temperatures, although organizers are prepared for heat-related problems.  
"We will have safety tents and a misting tent on site," said Dunn.
As for the show Wednesday night, people will see pageantry and patriotism including the Miss Point Mallard Pageant and award ceremony for those who have personified the American spirit throughout their lives.
The festival starts Tuesday night with the Outstanding Teen Pageant.  On Wednesday, a children's bike parade kicks off the fun at 4 p.m. leading to the children's area, where they'll find all kinds of hands-on activities that celebrate the military.
Everything is free to the public at Point Mallard Park.