This is an archived article and the information in the article may be outdated. Please look at the time stamp on the story to see when it was last updated.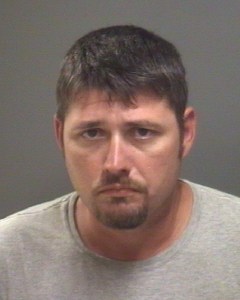 MORGAN COUNTY, Ala. (WHNT) – A Hartselle man has turned himself in to authorities on two felony warrants.  Jamey Lee Meyer faces separate charges of sexual abuse of a child less than 12 years old and enticing a child to enter a vehicle or house for immoral purposes.
Morgan County Sheriff Ana Franklin says Meyer turned himself in on Tuesday.  Bond was set at $2,500 for each charge.
Franklin said Meyer's arrest was the result of an extensive investigation by the Sheriff's Office's "Special Victims' Unit," Supervisor, Sergeant Pete Taylor stemming from complaints which were submitted in Dexter, Missouri in July 2014.
Other charges could follow.