This is an archived article and the information in the article may be outdated. Please look at the time stamp on the story to see when it was last updated.
MORGAN COUNTY, Ala. – Authorities are conducting search and rescue mission in the woods near Pilot Travel Center in Priceville.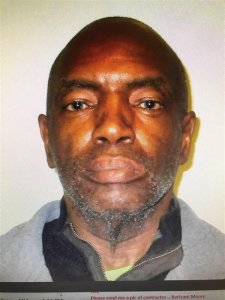 Search and rescue crews at the scene confirmed they are looking for FedEx driver Bertram Lakes Moore, 64, from El Paso, Texas.  Police say Moore's truck was found at the gas station with all his belongings inside, except his phone.
Law enforcement was alerted to his disappearance by FedEx after his daughter reached out to the company, concerned after not hearing from him. Officer Terry Jones with the Priceville Police Department says they believe he parked the truck sometime on June 11, and he has not been heard from since.
Family members told authorities that they fear he may have had a medical emergency.
The Priceville Fire Department, the Morgan County Rescue Squad, and Limestone County tracking dogs assisted with searching 10 acres of land near the Pilot Travel Center.
Police request that if you have any information about Bertram Moore to contact Priceville PD at (256)350-4613.