This is an archived article and the information in the article may be outdated. Please look at the time stamp on the story to see when it was last updated.
PRICEVILLE, Ala. (WHNT) – More than 30 youth pastors and counselors spent time with Priceville High students on Monday, as they grieved the loss of their friend and classmate, Carmen Johnson.  The teenager died in a swimming accident Saturday afternoon on Lewis Smith Lake in Winston County.
"You close your eyes and you can just see that smiling face," U.S. History Teacher J.R. Dilbech said.
But, those who know Johnson best said the soul behind the smile is even more beautiful.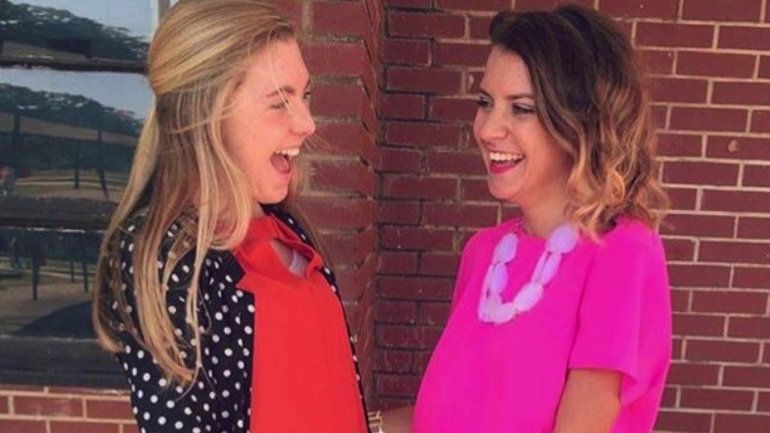 "Something I'll always remember about her is, she helped me get through eighth grade math," classmate Caleb Martin said. "She's just always willing to help people out. I don't ever remember her frowning."
Saturday's fatal swimming incident darkened the halls of Priceville High School on Monday morning.
"They're just stunned, they're in shock, and there's a lot of blank faces," said counselor Brad Eades.
Hospice of the Valley in Decatur provided counselors to help guide the both the students and the staff through the grieving process.
"We want to help the teachers be able to reach out to the kids and be able to identify what's normal, what's not normal and when to be concerned," said Eades, "just really come alongside the kids in a time we know is going to be really difficult."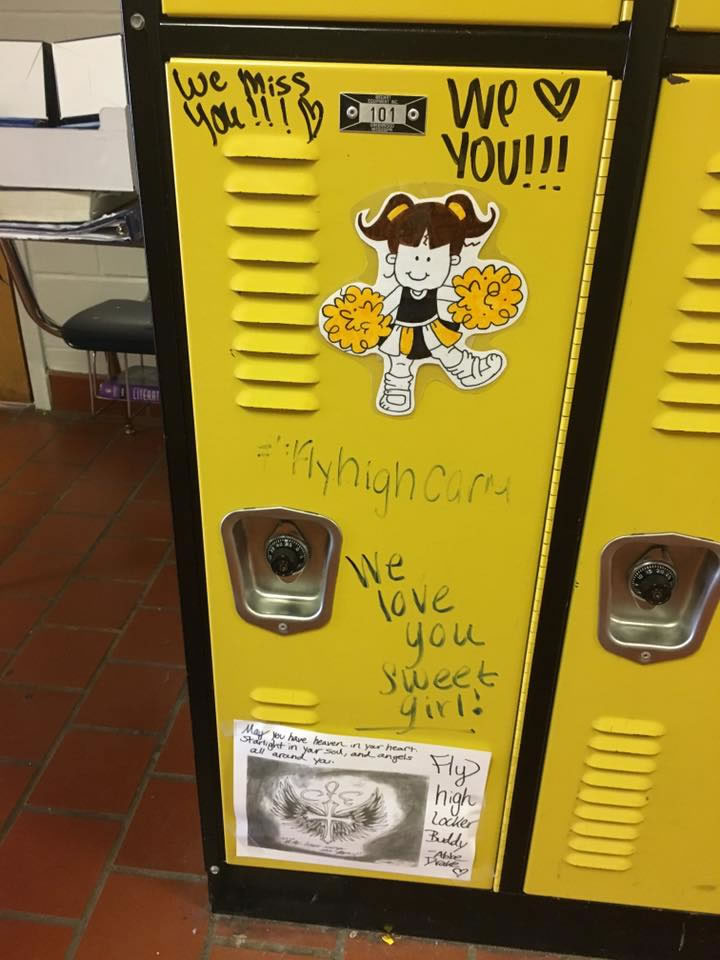 The counselors note that everyone grieves differently. It could be several weeks or months before those truly needing help will begin to show it.
They also caution teachers and parents to be compassionate, caring and tolerant, but to keep an eye on those that turn to alarming activities.
"It's going to change them, " said Eades. "Grief always changes anybody who's lost. It's going to change their perspective on life, on death, on the preciousness of it. Some are going to be grateful, some are going to respond with risk-taking behaviors like something has happened that I didn't think was ever possible and so I'm going to do whatever I want now, so those are the kind of behaviors we want to address.​"
Johnson clearly left her mark in her classrooms, especially on Dilbech who said he will miss hearing about her faith and her loved ones.
"I got to read her daily journals and so I know the faith she had in Jesus," Dilbech said. "Teenagers don't just talk about their family like that. It's not normal. She had no problem talking about them, what she'd do for them. To me, that's just the greatest testimony of what kind of kid she was."
A scholarship fund has been established in Johnson's memory. Donations to the Carmen Johnson Scholarship Fund can be made at Traditions Bank in Priceville. For more information, contact Shannon at 256-306-4444.
Students also continue to share memories about Johnson on a tribute Facebook page, Fly Carmie Fly.
Johnson is the fourth youth in the Priceville community to lose his or her life in 2016. Clara Fulton, 22, and Dylan Allan, 19, died in an early morning wreck on Highway 67 in January. Dakota Parker, 19, died earlier this month after being hit by a train in Auburn.
The school has moved ACT testing to May 3.  It was initially scheduled to take place tomorrow, but Priceville wanted to give students time to grieve, many of whom are juniors and will be taking the test.
Carmen Johnson's funeral will be Wednesday, April 20 at 5:00 PM at Epic Church with Rev. I.V. Marsh officiating and Peck Funeral Home directing.  Burial will be in Roselawn Cemetery.  Visitation will be Wednesday, April 20, 2016 from 3:00 PM to 5:00 PM at the Church.