This is an archived article and the information in the article may be outdated. Please look at the time stamp on the story to see when it was last updated.
Authorities are investigating a bizarre wreck in Morgan County involving a motorcycle and 18-wheeler.  The motorcyclist is in custody.
The wreck happened around 11 a.m. on Highway 67 in Priceville just west of Interstate 65.
Investigators say it started with a near-collision between and 18-wheeler and a motorcycle.  There were two people on the motorcycle -- William Mathers Jr. of Birmingham, and a woman riding behind him on the seat.  The 34 year old female was thrown from the bike.
Priceville Police say Mathers then into the cab of the truck and stabbed the driver, Johnny McCrary of Dallas,Texas in the arm.  Mathers was arrested at the scene.
Priceville Police say this is one of the strangest calls they have responded to in awhile.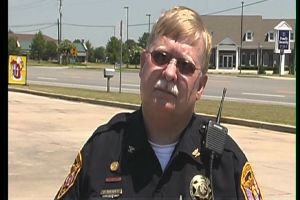 "Well it really is," said Priceville Police Chief Billy Peebles. "Tempers flare, especially in hot weather and in the summertime people tend to do stupid crazy things."
The truck driver and the woman riding the motorcycle were taken to the hospital for their injuries. William Mathers, Jr. is being held in the Morgan County Jail facing charges of felony assault.