This is an archived article and the information in the article may be outdated. Please look at the time stamp on the story to see when it was last updated.
DECATUR, Ala. (WHNT) - Authorities have identified the man who was killed after opening fire on a Decatur police officer Monday afternoon.  Police also revealed the suspect had been arrested on a separate charge the day before.
Lt. John Crouch said 52-year-old-Stephen Cameron fatally shot himself with a shotgun moments after he was wounded in a terrifying shootout with police. Investigators said Cameron shot himself in the head and died at the scene. It happened on Woodall Road near Highway 24.
Lt. Crouch said Cameron's 1976 Oldsmobile veered off the road and crashed into a ditch.  Another driver saw the car and pulled over to check on Cameron.  That man, Daniel Pace, also flagged down a tow truck that was nearby.  Investigators said a police officer who happened to be nearby also responded, with Cameron then initiating the deadly encounter.
WHNT News 19 talked with Pace, the man who pulled over to check on Cameron.  Pace said Cameron was irate and yelling, and was slamming on the gas to try to get out of the ditch. Pace witnessed the shootout, and said the man in the car fired first with the officer then returning fire.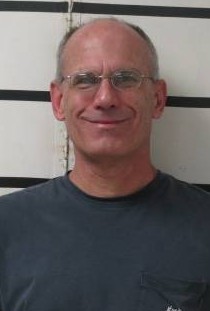 Police also said Cameron was arrested on Sunday night on charges of reckless endangerment and drug possession. Investigators told WHNT News 19 that Cameron almost struck another police officer with his vehicle while driving, bringing forward the reckless endangerment charge. 
Lt. Crouch did confirm the officer fired his gun several times, but he did not release more information. The Alabama Bureau of Investigation is the agency now supervising the investigation. None of the officers involved in the shooting were hurt.