This is an archived article and the information in the article may be outdated. Please look at the time stamp on the story to see when it was last updated.
MORGAN COUNTY, Ala. (WHNT) - A man jumped from the Tennessee River bridge on Interstate 65 early Wednesday morning.
Drivers on Interstate 65 experienced heavy traffic delays on both sides of the bridge, as traffic was halted while crews searched for the man.
According to investigators on the scene, the man was walking north over the bridge.  When he was just past the crest, or highest point of the bridge, almost in Limestone County, he jumped.
The man didn't land in water, however.  He landed in mud, having crossed to the part of the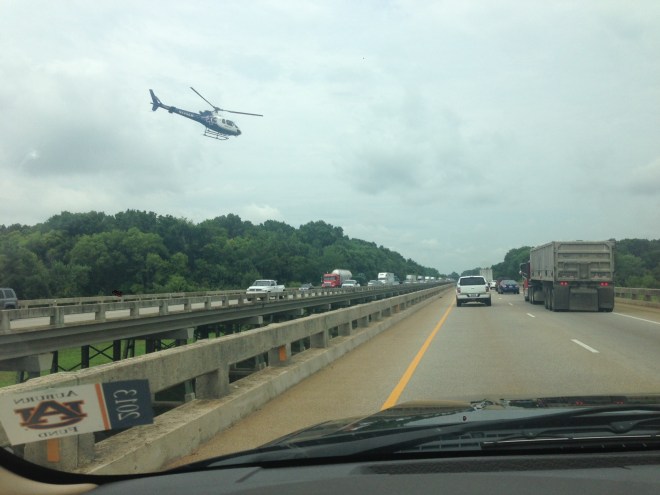 bridge no longer above water.  Emergency medical teams rescued him and transported him to Huntsville Hospital.
Alabama State Troopers say they had received a number of calls regarding a pedestrian on the bridge and had dispatched a trooper to investigate. However, as the trooper spotted the man and pulled up to speak with him, he jumped. Troopers at the Decatur Post said they did not have a report on the incident, so no additional information was available. A state trooper spokesperson did not return calls for additional information this afternoon.
The man fell approximately 25 to 30 feet and it did not appear that he intended to commit suicide, according to investigators.
Authorities have not released the man's identity.