This is an archived article and the information in the article may be outdated. Please look at the time stamp on the story to see when it was last updated.
TENNESSEE VALLEY – A new Environmental Protection Agency (EPA) health advisory has impacted several valley water supplies' drinking water.
The Alabama Department of Public Health (ADEM) said water from the following facilities have shown concentrations of certain chemicals to be above the newly released health advisory level:
   West Morgan-East Lawrence Water Authority
   Gadsden Water Works and Sewer Board
   Centre Water and Sewer Board
   V.A.W. (Vinemont Anon West Point) Water Systems Inc.
   West Lawrence Water Co-op
   Northeast Alabama Water District
   Rainbow City Utilities Board
   Southside Water Works and Sewer Board
West Morgan-East Lawrence Water & Sewer Authority General Manager Don Sims said the EPA alerted his office to new limits on the chemicals in the water supply.
The EPA established the health advisory levels of the chemicals, perfluorooctanoic acid (PFOA) and perfluorooctane sulfonate (PFOS), at 70 parts per trillion.
Sims said nothing about the water has changed, just the new health advisory for acceptable levels of PFOA and PFOS. He added that there is no recommendation to buy bottled water or boil the tap water as a result of this health advisory.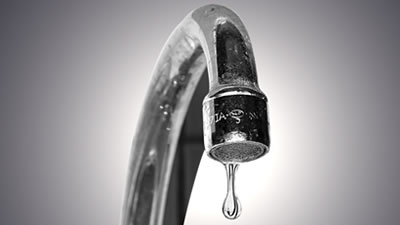 The health advisory is intended to offer a margin of protection for all Americans throughout their life from adverse health effects resulting from exposure to PFOA and PFOS in drinking water, rather than short term exposure, the EPA said in a report.
Exposure to PFOA and PFOS in drinking water is primarily from ingestion. PFOA and PFOS are not removed from water by boiling. Other household uses of water such as showering, bathing, laundry and dishwashing are not a concern, ADEM said.
PFOA and PFOS have been used to make carpets, clothing, fabrics for furniture, paper packaging for food and other materials (e.g., cookware) that are resistant to water, grease or stains. They are also used for firefighting at airfields and in a number of industrial processes, an EPA report said.
EPA studies indicate that exposure to PFOA and PFOS over certain levels over a lifetime may result in adverse health effects, including developmental effects to fetuses during pregnancy or to breastfed infants (e.g., low birth weight, accelerated puberty, skeletal variations), cancer (e.g., testicular, kidney), liver effects (e.g., tissue damage), immune effects (e.g., antibody production and immunity), thyroid effects and other effects (e.g., cholesterol changes). To learn more about the underlying studies for the health advisories, see EPA's Health Effects Support Documents for PFOA and PFOS.
Click here to view the EPA's fact sheet about PFOA and PFOS.