This is an archived article and the information in the article may be outdated. Please look at the time stamp on the story to see when it was last updated.
MORGAN COUNTY, Ala. (WHNT) - In an unassuming spot along Alabama Highway 36, just across the Morgan-Lawrence County line, crosses blow in the breeze of passing traffic. They memorialize the lives of Breanna Jackson and Brianna Lewis.
The two 15-year-old girls were riding in a go-kart late Saturday evening along the same stretch of road when it crashed with a car. Lewis died at the scene. Jackson died after being transported to Huntsville Hospital.
Alabama State Troopers continue to investigate the accident.
Meanwhile, folks throughout Morgan County are once again reeling with grief and this grieving seems to be endless.
Since January, the Peck Funeral Home in Hartselle has handled the arrangements for six local youths: Dylan Allen, Jacob Lovell, Dakota Parker, Carmen Johnson, and now, Lewis and Jackson.
In his nearly 34 years working there, Manager Geoff Halbrooks said this amount of heartache is unprecedented.
"In all my years, I don't remember so many young people dying in tragic accidents like this in such a short period of time," he said.
They know death there, but what seems to be a never-ending sadness still cannot be explained.
"When it comes to so many young people in a short period of time, we question why," Halbrooks said. "You just see how that is so devastating for a life to be taken so young. It impacts the communities in which we live, the families and then in the schools. It's just something we all just need to draw strength from one another and get through this."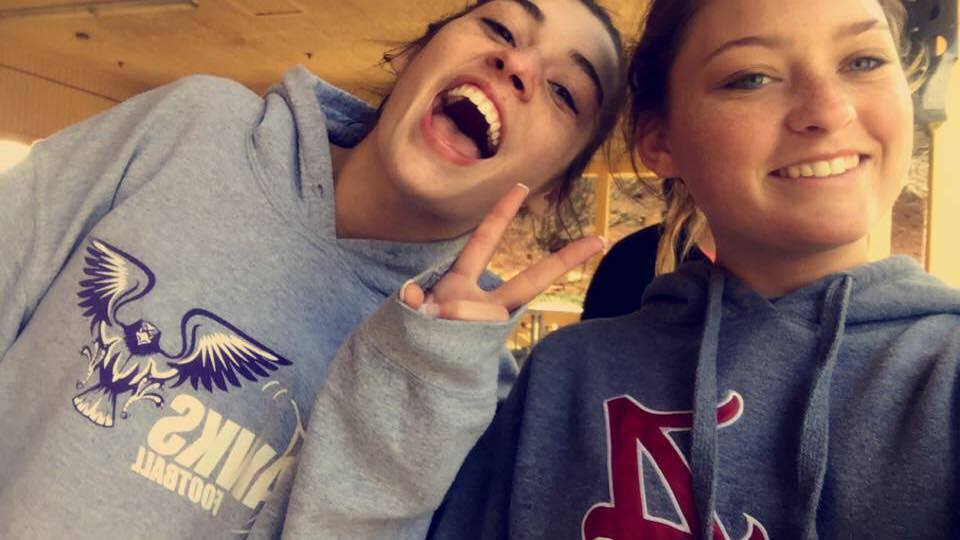 This community continues to cope through the power of prayer and people.
"We rely heavily upon our faith in God," he said. "We draw strength off one another and God puts people in our lives to be able to help us bear one another's burdens. God has a plan you know where it is part of the plan Doesn't always go like we want it to but we must trust him."
A joint visitation for Jackson and Lewis will be held Monday from 6 p.m. to 9 p.m. at the Peck Funeral Home. Jackson's funeral will take place Tuesday at 1 p.m. at the funeral home chapel. The funeral for Lewis will be held in the same location at 3 p.m. on Tuesday.
A candlelight vigil will also be held for Jackson at 7:30 p.m on Tuesday at Hartselle's J.P. Cain Stadium. Another vigil for both girls will take place on Thursday at 8:30 p.m. at Sparkman Park in Hartselle.
A benefit ride is also being planned for Saturday, May 7 at noon at Danville High School. The money raised there will be divided evenly between the two girls' families.