This is an archived article and the information in the article may be outdated. Please look at the time stamp on the story to see when it was last updated.
LIMESTONE COUNTY, Ala. (WHNT) - Great news to report -- Tyler Campbell, the 19-year-old who was reported missing in Lincoln County over the weekend, has been found alive.  He is okay, and has an amazing story to tell.
Campbell was found around 2 p.m. Tuesday off Interstate 65 North, just south of the Tennessee line.  He has a broken leg and an injured shoulder, but is in good spirits.
---
WHNT News 19 talked with Tyler's father on Wednesday, November 7.  Read and watch the update here.
---
Campbell had been reported missing late Saturday night, after not returning home following a church function.  Lincoln County Sheriff Murray Blackwelder, and Ardmore firefighters said Campbell ran off the road in his truck and went down a ravine.  He apparently fell asleep at the wheel.
The truck flipped, as you can see in the pictures with this story, and Campbell was stuck there, injured.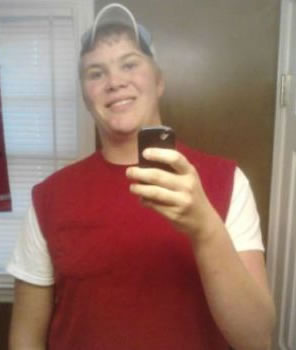 Campbell was just able to get up the ravine Tuesday.  He climbed up, crawled under a guard rail and flagged down a passing driver.  The driver immediately called 911.  Campbell asked for water and borrowed a phone from Ardmore firefighters so he could call his parents to let them know he was alive.
Campbell had apparently tried to climb up the ravine once before in the last few days, but slid back down.  He also said he heard the sirens rushing to the scene of an 18-wheeler wreck near Ardmore early Monday morning.  It was close to where he was, and Campbell said he called for help as loudly as he could, but no one heard him.
Tuesday afternoon, paramedics took Campbell to Huntsville Hospital for treatment.
Approximately 200 people had been searching for Campbell since he went missing late Saturday night.
We'll continue to update WHNT.com with new details as this story unfolds.