This is an archived article and the information in the article may be outdated. Please look at the time stamp on the story to see when it was last updated.
ATHENS, Ala. (WHNT) - Thursday marked the 10-year anniversary of a tragic day in Athens history.  On January 3, 2004, two police officers were killed in the line of duty.
The City of Athens paid tribute in a special ceremony at the police department.
Officer Anthony Mims and Sergeant Larry Russell were shot and killed as they responded to a call.  Mims' wife recalls her last conversation with her husband about an hour before he was killed.
"I was able to tell him that I loved him, had a nice pleasant conversation with him," said Linda Mims. "It was the last time I talked with him."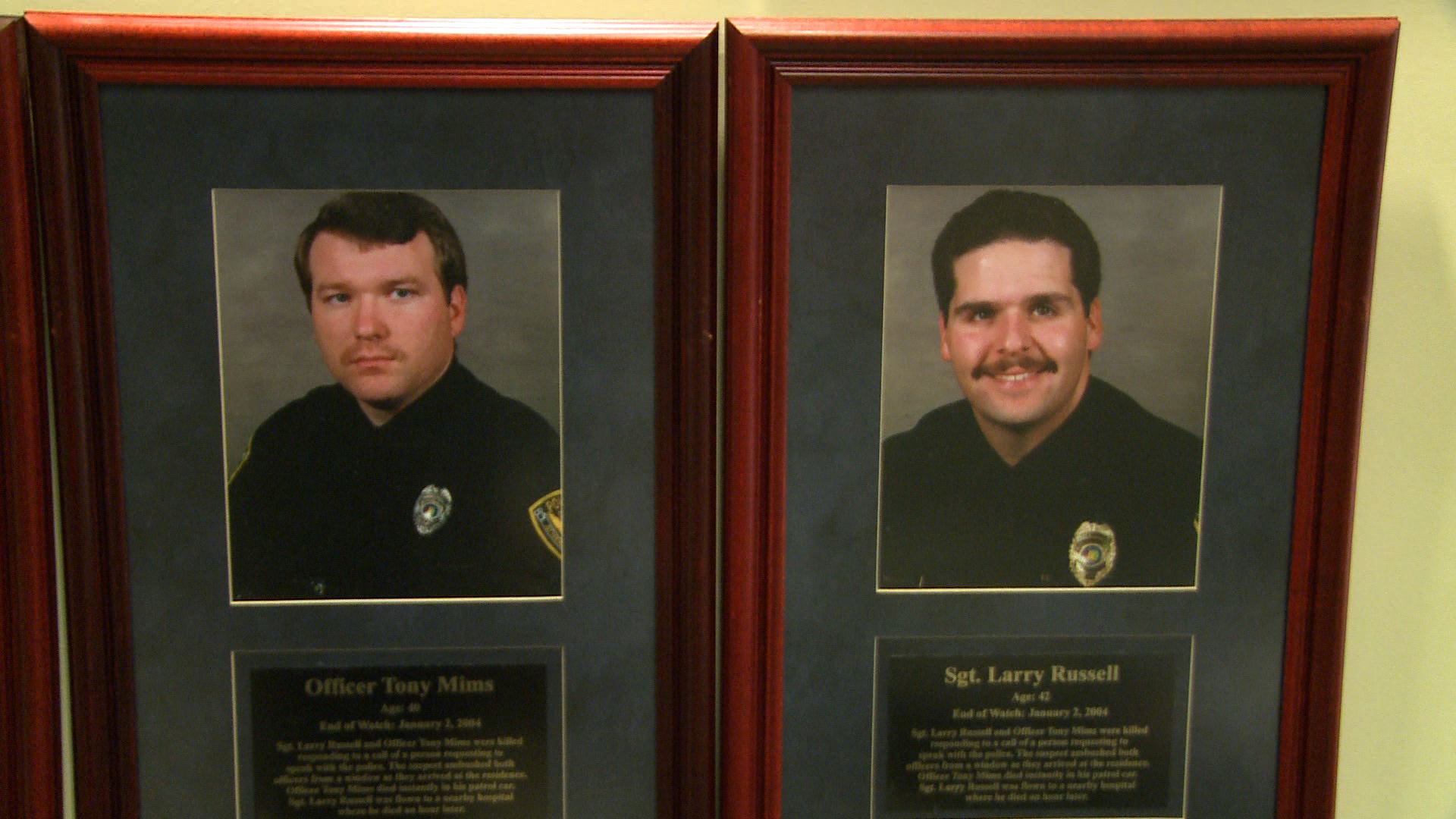 Wayne Harper was the Athens Police Chief during that time.
"It was a very, very sad day but I think it really brought the department together and the community as a whole," said Harper.  "I'm glad that we're here and remembering, and I think it makes us appreciate what these officers out here do every day."
Thursday's memorial brought together those who were a part of that numbing time in Athens' history.
"I think all of us had the same thought going through our minds, that it could have just as easily been any one of us," said Limestone County Sheriff Mike Blakely.
Retired Captain Marty Bruce was the first person on the scene after the shooting. He said he'd been joking with Russell in his office earlier that day.
"I don't think we ever need to forget, because police officers are out in a dangerous job and it always needs to be in the back of our mind what sacrifice they give," said Capt. Bruce.
Mims' wife says it's been hard, and not just the anniversaries of the death.
"It's all the things we've missed. All the things you think you'll always get to do together and then they're gone," said Mims.
Thursday's event was organized by the Mims-Russell AMVETS chapter.  AMVETS is a veterans service organization, and named its local chapter after the officers.
The man who shot Mims and Russell, Farron Barksdale, has since died in prison.