This is an archived article and the information in the article may be outdated. Please look at the time stamp on the story to see when it was last updated.
A Lawrence County man faces several charges after a marijuana bust Thursday afternoon.
The Lawrence County Drug Task Force and Franklin County deputies received several complaints about possible drug activity at a home on County Road 32 in the Mount Hope area.  Deputies say the property owner, 63-year-old Cecil Wayne Fretwell, gave them consent to search his home, garage and property.  Deputies say they found 50 marijuana plants, about a pound of dried marijuana ready for packaging and resale, along with several guns and some money.
Deputies say some of the marijuana plants were growing in the woods behind the home.  Others were growing inside the house.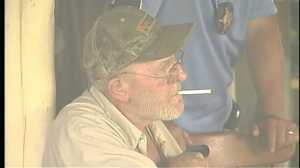 Deputies arrested Fretwell.  He faces several charges, including possession of marijuana first degree, possession of drug paraphernalia, trafficking in marijuana and distribution of a controlled substance.