This is an archived article and the information in the article may be outdated. Please look at the time stamp on the story to see when it was last updated.
DECATUR, Ala. (WHNT) - Police have charged a man with second-degree assault following a stabbing late Monday night in Decatur.
Officers responded to the Busy Bee Supermarket on 19th Avenue in southeast Decatur.
They found a man with multiple stab wounds.  Paramedics transported the victim, Jaycen Irven, to Huntsville Hospital. He was listed in stable condition on Tuesday morning.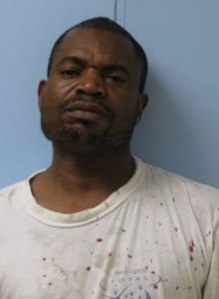 Police say Robert Lee White is charged with second-degree assault.  He is being held in the Decatur City Jail.  Police say they found him holding a boxcutter at the scene.