This is an archived article and the information in the article may be outdated. Please look at the time stamp on the story to see when it was last updated.
LIMESTONE COUNTY, Ala. (WHNT) – A 22-year-old Falkville man is in custody in Limestone County, charged in the vandalism of Hatchett Cemetery in Tanner.
The man, Robert Allen Muse, is currently charged with first-degree criminal mischief.  He could face up to 10 years in prison if convicted.  Muse could face other charges as the investigation unfolds.
Investigators say Muse was caught on camera vandalizing the cemetery on Friday night at approximately 8:30 p.m.  An officer recognized Muse as someone he had stopped near the cemetery on Thursday night.  The officer had Muse's name and address on a report he had filed that night.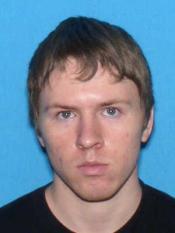 Investigators arrested Muse at his father's home in Falkville after his father took him to get a haircut.  Muse has hired a lawyer.
Hatchett Cemetery has been vandalized three times this month.  Dozens of headstones have been damaged and desecrated.