This is an archived article and the information in the article may be outdated. Please look at the time stamp on the story to see when it was last updated.
DECATUR, Ala. - Hundreds of people spent the holiday at the Wheeler National Wildlife Refuge. Thousands of cranes migrate to the area each winter.
A refuge ranger told WHNT News 19 the refuge here in north Alabama is the best place to see whooping cranes in the world.
"I heard about this from Facebook. They mentioned their "Festival of Cranes" at Wheeler National Wildlife Refuge. I thought it would be a good day trip for us. So, we came over from Starkville, Mississippi," said Florence Box.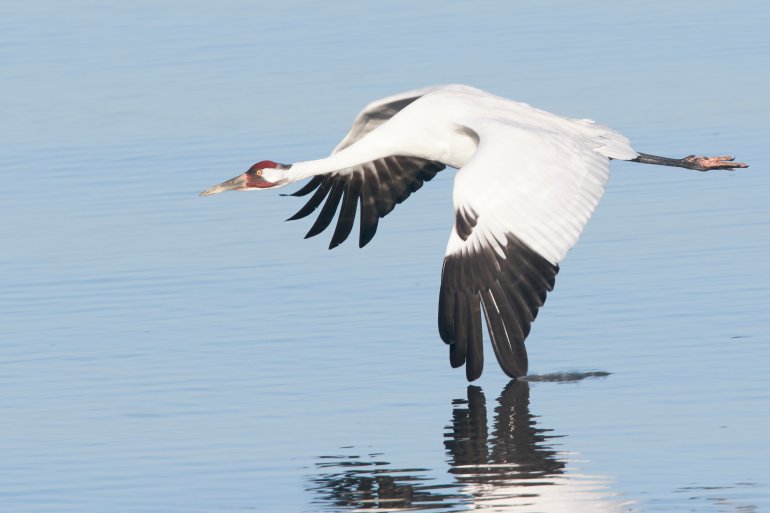 Box said she was able to see thousands of sandhill cranes, various ducks, and also one whooping crane.
Twenty-five whooping cranes have migrated to the refuge this year. That's a quarter of the species total population east of the Mississippi. Back in the 1930s there were fewer than 20 whooping cranes in existence.
"Recovery has been extremely slow. When they started this population in the east, it was with the idea of trying to try and make sure that they had more than one population. In case of disease, or natural disaster, or something and we didn't lose our species," said Refuge Ranger Daphne Moland.
Seeing visitors faces light up when coming to the refuge, makes the day of those who work there.
"They're interested. They want to see. They appreciate, and they care," said Moland.
The Wheeler National Wildlife Refuge is free to the public.
It's open seven days a week from 9 a.m. to 5 p.m.