This is an archived article and the information in the article may be outdated. Please look at the time stamp on the story to see when it was last updated.
DECATUR, Ala – An unconventional weekend gives youth in the River City some guidance, advice, and motivation.
Strengthening Integrity for Future Families (S.T.I.F.F.) Foundation is hosting their second back-to-school lock in Friday, July 28.
This year's event is at the Carrie Matthews Recreation Center.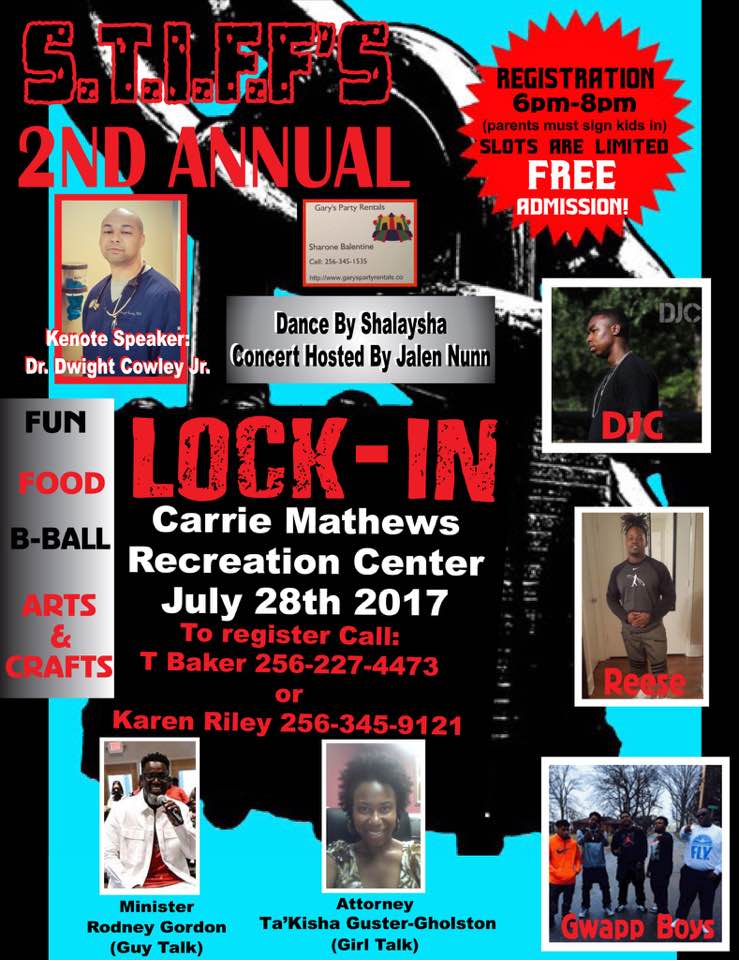 There will be a keynote speaker, music and dance performances, as well as separate "guy" and "girl" talks for different age groups.
Gospel rap artists and inspirational speakers complement movies, giveaways, and food; all pushing integrity while catering to teenage interests.
Registration is from 6pm – 8pm and parents must sign your child in.
But you can pre-register by calling T. Baker at 256-227-4473 or Karen Riley at 256-345-9121.