This is an archived article and the information in the article may be outdated. Please look at the time stamp on the story to see when it was last updated.
MAURY COUNTY, Tenn. – The Tennessee Bureau of Investigation continues its work trying to find a missing 15-year-old girl and the man believed to have taken her. Investigators say they have received approximately 80 leads, but none has produced a credible sighting.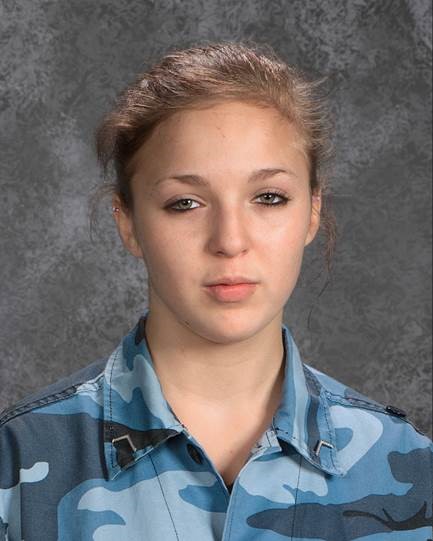 Authorities believe Mary Catherine Elizabeth Thomas may be in the company of 50-year-old Tad Cummins. He's described as being Caucasian, 6'0″, with brown hair, brown eyes, and weighing 200 lbs. A warrant has been issued for Cummins for Sexual Contact with a Minor.
Investigators say Thomas was last seen Monday morning approximately 8:00 a.m. at Shoney's in Columbia, Tenn. A friend dropped her off at that time. Her parents reported her missing later that day.
The TBI says investigators placed Thomas in Decatur, Ala. around 3:06 Monday afternoon, however neither she nor Cummins has any connection to that area. Since then, efforts to identify their exact location have proven unsuccessful.
District Attorney General Brent Cooper says the charges Cummins faces stems from an alleged sexual interaction between Cummins and Thomas at Culleoka Unit School in Culleoka, Tenn. That's where Thomas was a student and Cummins was a teacher. The school district suspended Cummins when allegations of the interaction surfaced in February and terminated his employment Tuesday.
Investigators with the TBI say they are trying to understand some of Cummins' actions in the weeks leading up to the AMBER Alert. They say he secured a title loan for a personal vehicle several day before his disappearance netting $4,500 in cash.
Cummins' has no criminal history as an adult in Tennessee, law enforcement officials told WHNT News 19.
On Twitter he described himself as a Jesus freak, husband, father, and grandfather. He was an active coach for the health sciences club – which trains students to go into the medical field.
He has a martial arts background. His Twitter account is pretty basic, and he doesn't appear to be Facebook.
There's one unusual note.
An Instagram account bearing his name and photo suggests he took a different direction over the past two weeks, but WHNT News 19  hasn't verified it's Cummins' account.
The account shows over the past two weeks scores of love messages about a soul mate, island scenes and more, including the message,
"Good morning all!! This going to be an amazing day. Let's do this!"
That was posted Monday, the same day Thomas was last seen.
Authorities believe that Cummins may be armed with two handguns and driving a silver Nissan Rogue with Tennessee tag 976ZPT.
Thomas is described as being 5'5″ tall, with blonde hair, hazel eyes, and weighing 120 lbs. She was last seen wearing a flannel shirt and black leggings.
MORE: Elizabeth may be with an armed 50-year-old named Tad Cummings, in a Nissan with TN tags. DETAILS: https://t.co/RGjupYuLti pic.twitter.com/s8ikqxqCEG

— Tennessee Bureau of Investigation (@TBInvestigation) March 14, 2017
If you have information on Thomas or Cummins, call your local law enforcement office or the TBI at 1-800-TBI-FIND.