This is an archived article and the information in the article may be outdated. Please look at the time stamp on the story to see when it was last updated.
TRINITY, Ala. – An employee of the Mental Health Center of North Central Alabama was killed in a wreck Wednesday afternoon five miles west of Trinity.
The collision, involving a van and a dump truck, happened about 2:30 p.m. at the intersection of Alabama Hwy. 24 and County Road 325 near Chief & Snoogie's Hickory Pit.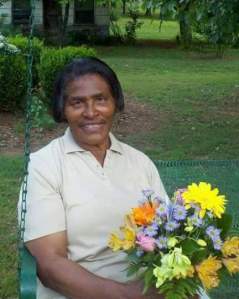 Janie Hurley Owens, 86, of Moulton was killed.  She was a passenger in the 2014 Ford van, which collided with a 1996 Ford dump truck.  She had worked for the Mental Health Center since 1995 and was well liked by her coworkers and the children, according to William Giguere, Foundation Development Officer.
The van Owens was in was transporting children home from a preschool program.  The driver of the van, Denise Schilz, 50, of Falkville, was taken to Decatur General Hospital.   Three children in the van were taken to area hospitals to be examined, as was the driver of the dump truck.
The dump truck was carrying asphalt.  Troopers are still investigating further.
The Moulton Lawrence Counseling Center preschool program and the children's summer day treatment programs will be closed Thursday and Friday and Monday, June 22. Clinical services for adults at the Moulton Lawrence Counseling Center will remain open.
Funeral arrangements
Public visitation for Miss Owens is Sunday and Saturday throughout the day at Freeman Tabernacle Church, located at 2871 Byler Road in Moulton.  A private visitation for family will be Sunday from 6 to 7 p.m.  The funeral is Monday at 1 p.m. at Freeman Tabernacle.  Burial will follow in Landersville Cemetery.
Jackson Memory Funeral Home in Town Creek is handling arrangements.
#BREAKING wreckers, fire, ambulance, police on scene after asphalt truck collided w/ mental hospital van @whnt pic.twitter.com/78iT61EjmQ

— Shevaun Bryan (@finessebryan) June 17, 2015