This is an archived article and the information in the article may be outdated. Please look at the time stamp on the story to see when it was last updated.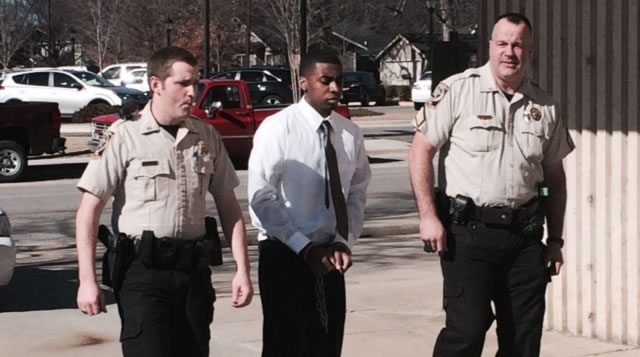 DECATUR, Ala. (WHNT) – UPDATE: A Morgan County jury convicted Ezekiel Gholston of two counts of felony murder for the robbery and shooting deaths of Jeff Graff and Jesse Aguilar at the Krystal Restaurant in Decatur in 2011.
The jury got the case around 10 a.m. Tuesday, and came back in the courtroom just after 1:30 p.m. with a question. The verdict was returned around 3:45 p.m.
Prosecutors were pushing for Gholston to get the death penalty.
Jordaan Creque, a co-defendant, has already been convicted and sentenced to death.  Police say he was the trigger man.
A third defendant, Cassandra Eldred, remains behind bars with no trial date set.
Sentencing for Gholston will be held on May 6.