This is an archived article and the information in the article may be outdated. Please look at the time stamp on the story to see when it was last updated.
DECATUR, Ala. – Some very special people in Decatur were in the Christmas spirit on Thursday morning.
Dozens of senior citizens at the Turner-Surles Community Resource Center gathered for a day of food, friends, and fun in honor of the upcoming Christmas holiday.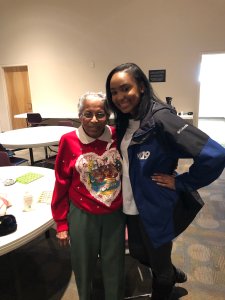 Representatives from Polaris stopped in to play Santa, leaving each person with a warm blanket and hygiene products.
The center's supervisor said her seniors are in good spirits on a daily basis.
"They come every day, we play bingo, we do all kinds of other things with them. Today is a big day, it's our Christmas party and it was all about fellowship and companionship and 'tis the season," said Turner-Surles Center Supervisor Suzanne Langdon.
Ms. Etta Freeman is celebrating her 102nd Christmas this year and said she couldn't be more excited. She was gifted an extra snuggly blanket and a pair of comfy slippers that she said she can't wait to wear.