This is an archived article and the information in the article may be outdated. Please look at the time stamp on the story to see when it was last updated.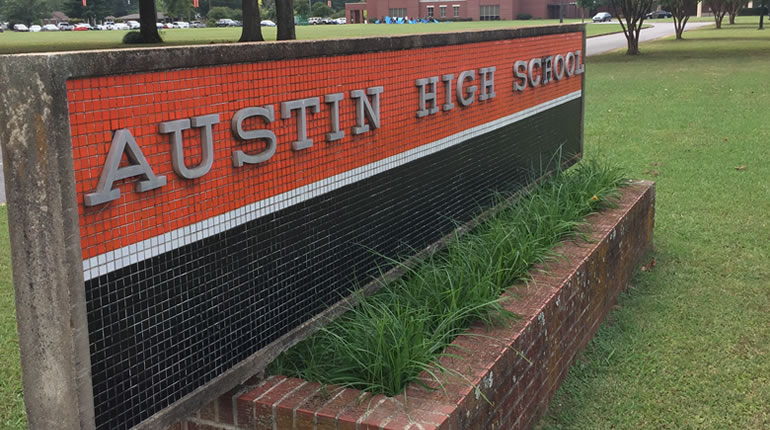 DECATUR, Ala. – Police are investigating a lead as they try to find the person responsible for making a threat involving Austin High School.
Officers have had extra presence at Austin and other Decatur schools all morning.  Parents were notified around 9:15 a.m. through a School Cast call, and were allowed to pick up students if they chose to. The schools were not placed on lockdown due to increased police presence.
Police say there was an anonymous text sent to several students this morning that advised that there would be "a shooting " at Austin High at 10:15 a.m.
Police say they have no information to make them believe the threat is credible, however, they added extra officers to several schools as a precaution.
Around 11:45 a.m. police announced they had a lead and encouraged schools to resume to normal operations for the rest of the day.
We'll keep you posted as new information develops.