This is an archived article and the information in the article may be outdated. Please look at the time stamp on the story to see when it was last updated.
MORGAN COUNTY, Ala. – Investigators have identified the man and woman found shot to death inside their Hartselle home on Thursday night.  William Jeremy Hulsey, 43, and Sandra Hulsey, 37, died.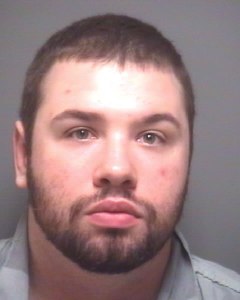 Their son, Andrew Kyle Hulsey, is charged with two counts of capital murder.  The 23-year-old is being held in the Morgan County Jail.  The Priceville Police Department and the Morgan County Sheriff's Office are investigating further.
We're told the couple adopted Andrew when he was a teen.
Around 8:45 Thursday night, police were called to a home in the 400 block of Church Road in Morgan County. When they arrived, they found a man and a woman dead inside.  Priceville Police Chief Billy Peebles said the two had been shot.
Officers say the shooting investigation quickly led to a person believed to be involved and the gun believed to be used in the shooting.
No other arrests are expected to be made. The Morgan County Sheriff's Department is assisting the investigation.