This is an archived article and the information in the article may be outdated. Please look at the time stamp on the story to see when it was last updated.
DECATUR, Ala. — The Alabama Department of Transportation says new four-arrow signals will begin operation Thursday at the intersection of State Route 67and Indian Hills Road on the Decatur and Priceville city limits.
The four-arrow signal heads will serve traffic in both directions on Alabama 67 turning left to Indian Hills Road.
Here is a step-by-step guide, which shows how to read the newly placed lights:
First, a steady red arrow means drivers must stop.
Next, a steady green arrow means drivers can go.

Courtesy: ALDOT

Then, a steady yellow arrow – middle top – signifies drivers should not enter the intersection if they can safely stop.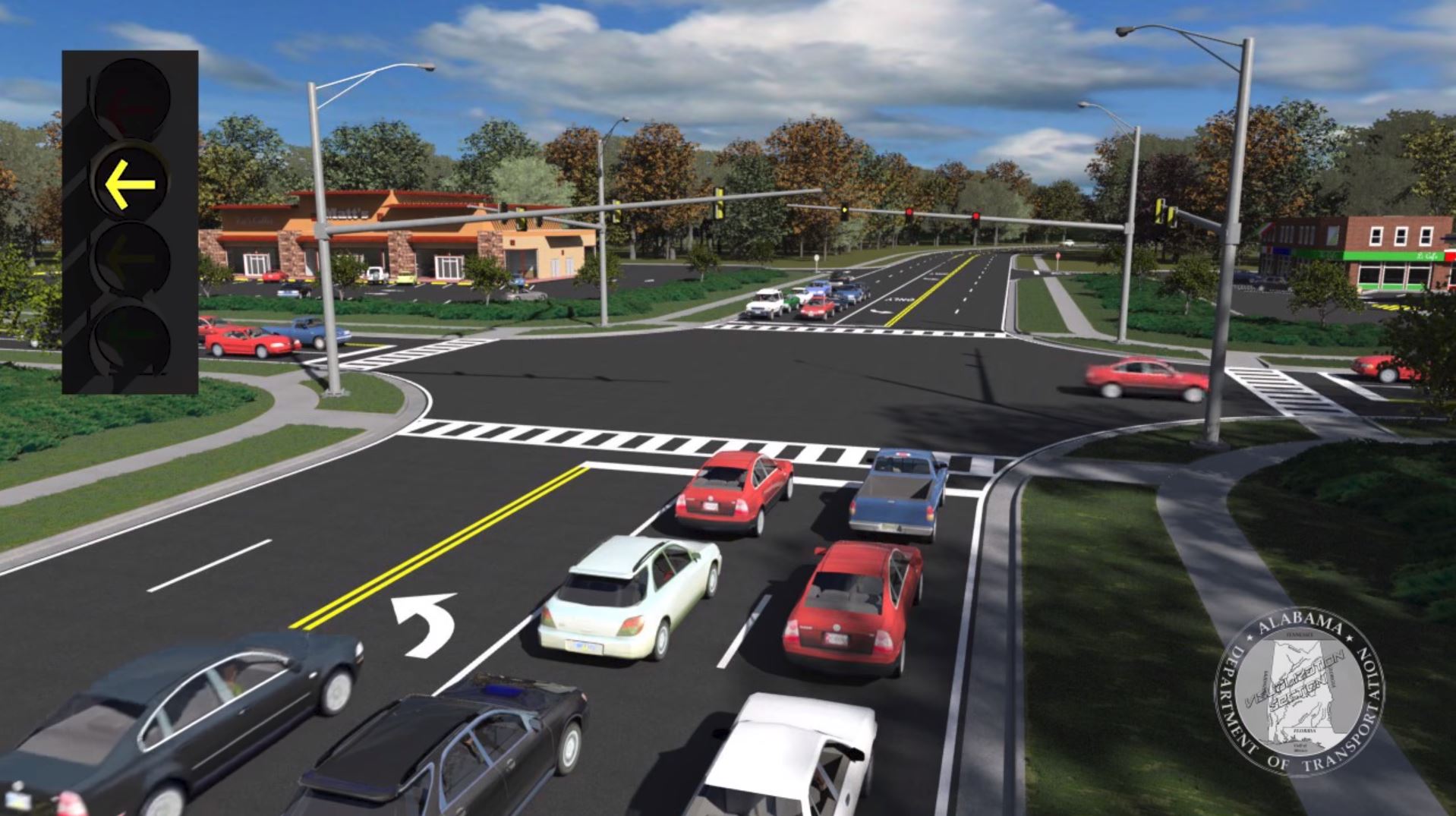 Finally, a flashing yellow arrow – middle bottom – will then signify that left turns are permitted after yielding to oncoming traffic and pedestrians.

Courtesy: ALDOT
ALDOT says the flashing yellow arrow is becoming more common in Alabama and across the country.
The decision to adopt it on a national level came after the National Cooperative Highway Research Program launched a large-scale study of left turn controls used across the United States, according to the release. The study found the flashing yellow arrow was safer, more effective and easier for drivers to understand than the circular green signal that traditionally permits unprotected left turns.