This is an archived article and the information in the article may be outdated. Please look at the time stamp on the story to see when it was last updated.
HUNTSVILLE, Ala. — Huntsville police officers arrested and charged two teenagers Saturday in a fatal shooting that left a woman dead. According to officials, 27-year-old Charity Fennell from Decatur lost her life after meeting with 17-year-old Hassan Erskine and 18-year-old Terran Burt.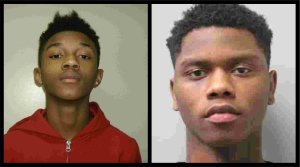 According to authorities, Fennell connected with Erskine and Burt through social media and the three planned to meet Friday in front of a vacant house on Williamsburg Dr. for a drug deal.
Around 8 p.m. Friday night, not long after meeting, Fennell was shot and suffered from life-threatening injuries according to officials. Police say Fennell died Saturday from her injuries after Erskine and Burt were booked into jail.
Huntsville police say Erskine and Burt are both charged with capital murder.