This is an archived article and the information in the article may be outdated. Please look at the time stamp on the story to see when it was last updated.
DECATUR, Ala. – The Decatur Police Department is investigating how a young woman died inside a Quality Inn Hotel. Investigators said a maid made the initial call to police on Saturday morning. "Upon arrival on the scene officers found a black female, later identified as 22-year-old Tiara Cole from Lawrenceville, Georgia," Decatur Police Chief Nate Allen said.
Investigators said Cole was shot inside the hotel room. "After speaking with the victim's family the Decatur Police Department Detectives determined that Ms. Cole had traveled to Decatur with a male companion," Chief Allen said.
Police say that male companion was 25-year-old Carey Davis Junior. They said Davis Junior left the hotel in Cole's 2003 Toyota Camry. "The Decatur Police Department Detective put out an all-points bulletin to all law enforcement agencies requesting any information on the 2003 Toyota Camry," Chief Allen explained.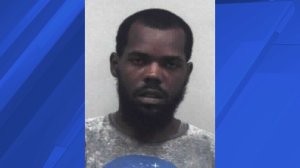 Davis Junior was found in Cole's car by the Gwinnett County Georgia Sheriff's Department. He was arrested on unrelated charges. "He is currently being held in Gwinnett County Jail pending extradition to Decatur, Alabama on a murder charge. His bond is set at $250,000," Chief Allen said.
Upon further investigation police said another male and female traveled with the victim and suspect to Decatur. They were all staying at the hotel. Chief Allen said by the time police arrived to the hotel they all had left.
The other people that were in the hotel are being questioned by police and as of now they haven't been charged for anything, but Chief Allen said that could change.
Tiara Cole's brother-in-law said the family is doing the best they can. He said Cole was a people person and she made friends everywhere she went. They are devastated by her death.