This is an archived article and the information in the article may be outdated. Please look at the time stamp on the story to see when it was last updated.
MARSHALL COUNTY, Ala. (WHNT) – People spent Memorial Day weekend of 1999 out on Lake Guntersville boating, jet skiing and listening to music.  In the crowd that weekend was a baby-faced teenager named David Britt Sargent.
Amid the fun, Sargent vanished and was never heard from again.
The disappearance of David Sargent is really two mysteries in one.
The obvious one is why the Blount County teenager went missing while on a trip to Guntersville.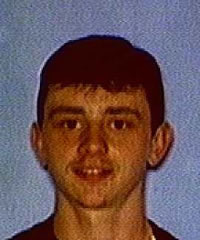 But the second mystery seems to be why law enforcement knows so little about Sargent or his case.
"We've recently looked into who was assigned to investigate that in Blount County," said Pamela Casey, Blount County District Attorney.  "That investigator has since retired and the status of that file we have asked the Sheriff's office to relocate."
Casey says the Sargent case is an odd one.  None of the agencies that would have worked the case in 1999 in either Blount or Marshall counties seem to remember the case.
"He did go missing from Guntersville, so Marshall County would have had a file," said Casey.  "The Marshall County DA's office has told me that that investigator has passed that had done the Sargent case."
It's not even clear who originally reported Sargent missing.
Casey is the same age Sargent would be today.  She grew up in Blount County and has no recollection of him going missing which she says breaks her heart.
"It's sad because it's almost like they are forgotten and there is no answer and there is no reason," said Casey.  "And that's what's sad about it is that they are a human.  They are never located and their family has no closure."
Law enforcement agencies hope someone has more details on Sargent and can shed more light on his mysterious case.
If you have any information, please call the Blount County Sheriff's Office at (205) 625-4127.