This is an archived article and the information in the article may be outdated. Please look at the time stamp on the story to see when it was last updated.
In between all of the awesome rainbow photos from Friday, Danita Dalrymple saw something else in the sky over Marshall County and writes:
Driving across causeway in Guntersville on hwy 69 Friday evening around 7:15 pm. I was going South (East according to GPS) with the sun setting directly behind me and saw these dark rays. 

What are they?

Thanks

Danita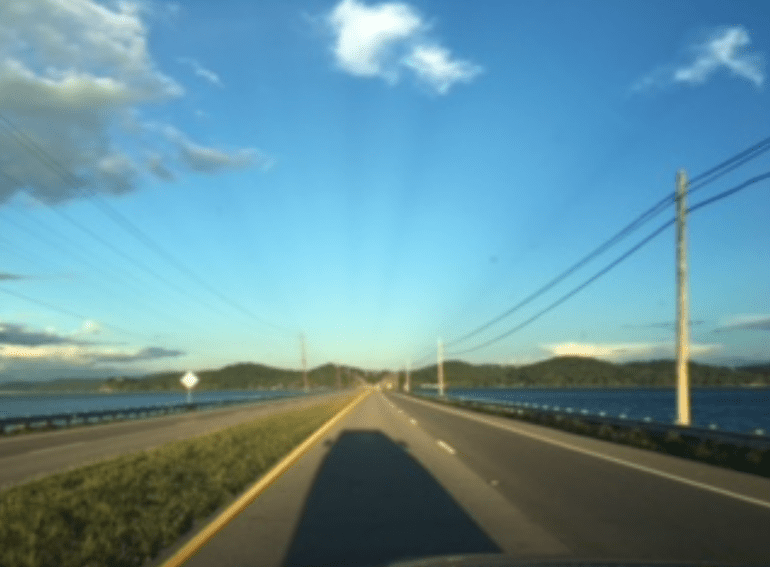 Those are shadows cast by the setting sun to the west as the light passes by (and gets blocked by) some puffy, white cumulus clouds directly overhead and just behind Danita's position on the causeway.
In other words, it's not a conspiracy theory come to life over Alabama.
Don't believe me?
This is what it looks like from above when that happens as the International Space Station orbited above the North Pacific Ocean (latitude 14.3, longitude -102.4) on 19 May 2011 at 12:20:26 GMT. (7:20:26 AM CDT)
Those shadows happen more often than you would think (as do crepuscular and anticrepuscular rays).
If you've never seen anything like it before, do yourself a favor and stop to enjoy the view a bit more often! You'll be surprised at all the neat things you're missing up there!
-Jason
Connect with me!
Facebook: Jason Simpson's Fan Page
Twitter: @simpsonwhnt