This is an archived article and the information in the article may be outdated. Please look at the time stamp on the story to see when it was last updated.
This is precious.  An adorable beagle named Charlie showered his tiny owner in toys and affection after making her cry.
Baby Laura's parents were dangling a toy in her face, and Charlie must have wanted to play with it — or, he might have been suffering from a little bit of attention withdrawal since Laura came along.  He took it away and Laura soon cried.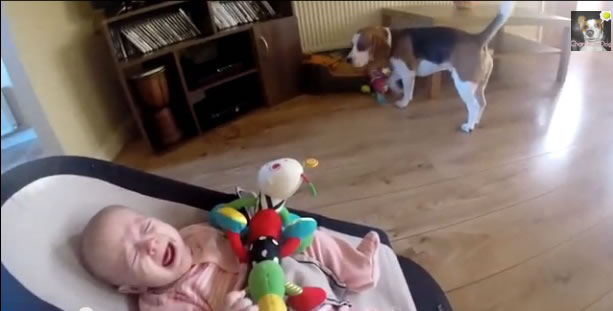 When Laura starts to cry, Charlie seems to realize what he's done — and works quickly to make up for it.  He brings her every toy he can find, including a tennis ball, Playstation controller, and even the toy he stole in the first place.
He gives her a kiss towards the end.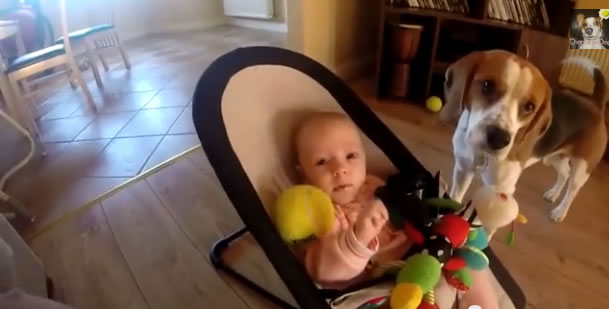 Charlie's apology works.  Laura stops crying and the two are back to being "best friends," according to Charlie's Youtube page. The video has garnered almost 2 million views.