This is an archived article and the information in the article may be outdated. Please look at the time stamp on the story to see when it was last updated.
CULLMAN COUNTY, Ala. — A Cullman man has died from serious injuries after crashing the SUV he was driving Sunday into a tree according to officials. Authorities say 33-year-old Brandon Adam Hamm passed away Monday at Huntsville Hospital.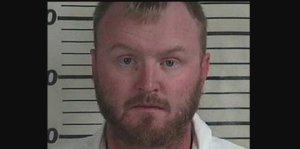 Hamm was charged in connection with a February crash that killed 31-year-old Kelsey Treadaway, daughter of Alabama District 51 Rep. and Birmingham Police Capt. Allen Treadaway.
According to state troopers, Hamm was not wearing a seatbelt and was ejected from the car when it crashed around 4 a.m. The crash happened about four miles west of Cullman and was airlifted to the hospital.
Alabama State Troopers are still investigating the crash.