This is an archived article and the information in the article may be outdated. Please look at the time stamp on the story to see when it was last updated.
CULLMAN COUNTY, Ala. – According to the Cullman Narcotics Enforcement Team and deputies with the Cullman County Sheriff's Office, three men have been arrested, Micheal Leslie Jones, 42-years-old of Arab, Steven Keith Graves, 27-years-old of Cullman and Anthony Wayne Guthrie, 24-years-old of Cullman.
Jones was arrested for trafficking in illegal drugs, unlawful distribution of a controlled substance, two counts of unlawful possession of control substance, unlawful possession of marijuana, and unlawful possession of drug paraphernalia.
The drug bust originated on November 1st in the New Canaan Community after CNET, Cullman County Sheriff's Office investigators and the Cullman County special response team executed a search warrant at the suspects residence.
This Friday, November 4th Cullman County Sheriff's office deputies and the Alabama State troopers were conducting a safety checkpoint in the grandview community. Graves and Guthrie approached driving their vehicle and deputies and troopers discovered an active meth lab inside the vehicle.
Both suspects have been charged with unlawful manufacturing of a control substance.
The two arrest led to the seizure of 315 oxycodone pills, 98 bars, 6 suboxone strips, $1,986 cash, two firearms, a meth lab, and drug paraphernalia.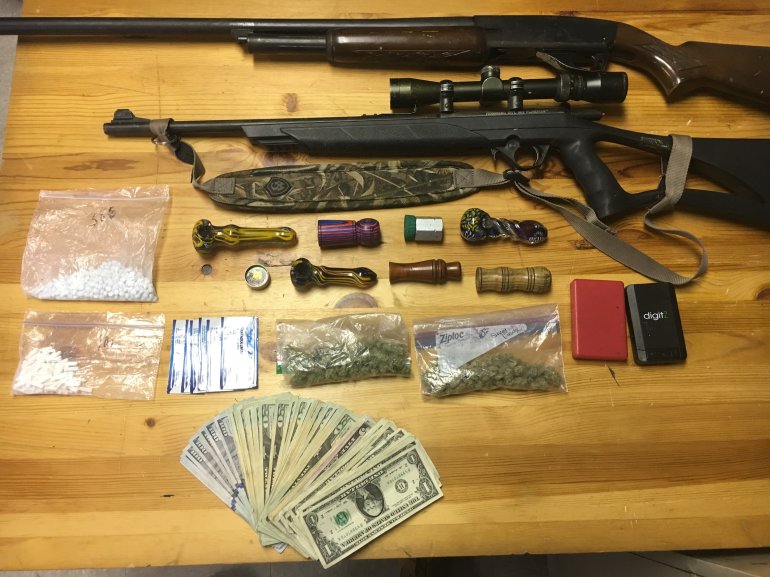 Sheriff Gentry says, "Pills are prevalent within our younger generations and when you can seize this many pills in combination with seizing cash, and also a meth lab, this strikes a blow to not only meth addicts but also pill users within Cullman County. I would like to thank the deputies, CNET, investigators, troopers, and everyone who helped in arresting these suspects."
Graves and Guthrie are currently being held in the Cullman County Detention center.
Each have a $1,000,000 bond.
Jones has made bond. His bond was also $1,000,000