This is an archived article and the information in the article may be outdated. Please look at the time stamp on the story to see when it was last updated.
OLYMPIA, Wash. – It's not often a piece of automotive history is purposefully crushed into a cube.
However, a rare, pristine Dodge Viper is slated for destruction at South Puget Sound Community College in Washington.
The school owns the $250,000 car for educational purposes, and recently got a letter from Chrysler saying the car must be destroyed.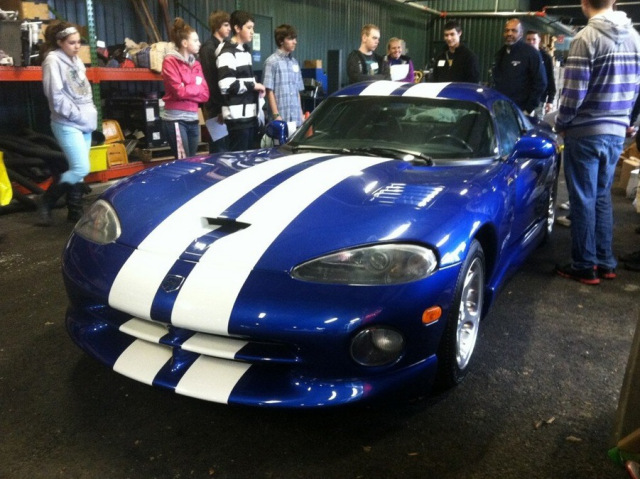 Norm Chapman, an Automotive Technology Professor, said he's not sure why Chrysler said it had to be destroyed, but said two other educational Vipers were involved in crashes while operating illegally outside the classroom, and he thinks the company may be responding to possible litigation.
Chrysler says there is no such litigation, in a statement posted Thursday.  However, it remained clear in its posting that the car, and other Vipers like it, have served their educational purpose and are no longer needed.  Read the statement.
The car is the fourth off the line. It can go zero to 60 in four seconds and only has 304 miles on it.  Comedian and car collector Jay Leno even tried to buy it a while back, but Chrysler refused to sell it, saying it was for educational purposes.
Read more from Q13Fox.com in Seattle.