This is an archived article and the information in the article may be outdated. Please look at the time stamp on the story to see when it was last updated.
GALLATIN, Tenn. — A deer taken down by a Sumner County hunter in November will likely be declared a world record in 2019.
The Tennessee Wildlife Resources Agency said after letting the antlers from the deer Stephen Tucker killed in November dry out for 60 days, it has been measured and it is a 47-point buck.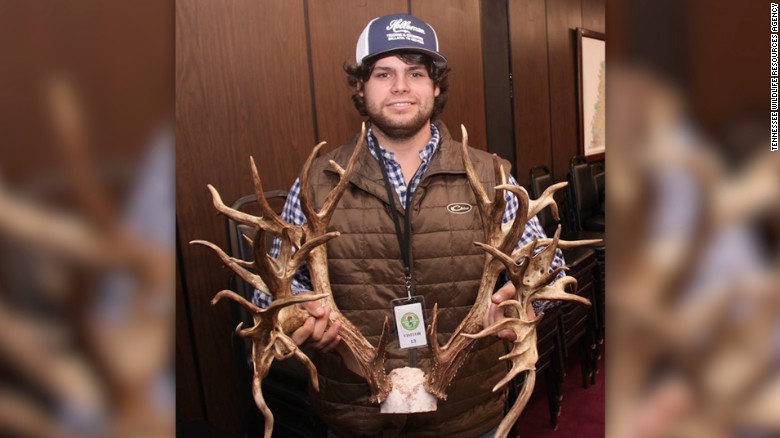 "When I turned around and see him, I was coaching myself because I got upset the first two times I seen him and I can't let it get me this time," Tucker said in November after shooting the deer. "Who would have thought anything like that would have come out of Sumner County, Tennessee."
Before it will be declared a world record there is a two-year wait.
The Boone and Crockett Club has to officially measure it before it can be declared a world record. The club only measures every two years, so it won't be official until 2019.