This is an archived article and the information in the article may be outdated. Please look at the time stamp on the story to see when it was last updated.
HUNTSVILLE, Ala. - The Madison County District Attorney's office has filed papers to drop the charges against William Lewis Payton. He was charged in the death of Tonya Lynn Amerson, 27.
In December, retired Circuit Judge Jim Smith was not satisfied with the case against Payton, and refused to revoke his probation on an unrelated charge.
Payton was scheduled for a hearing in the Madison County Courthouse today, but the D.A.'s office is still awaiting results from forensics tests. For that reason, the office had no additional evidence to present. That led to the decision to "nol pros" the case.
Amerson's dismembered body was found behind the Target store in Jones Valley. Investigators said, at the time of Payton's arrest, that Amerson was killed at Payton's apartment and the body was left near the shopping center.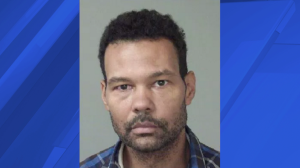 Once the evidence is processed, it will be presented to a Grand Jury; at which time there could be new charges filed against Payton.
Payton will be transferred to another county where he's facing unrelated charges.