This is an archived article and the information in the article may be outdated. Please look at the time stamp on the story to see when it was last updated.
HAWKINS COUNTY, Tenn. – The Tennessee Bureau of Investigation has released the mug shot for Gary Simpson. He's the man accused of abducting 9-year-old Carlie Trent.
NEW: Here's the mugshot for Gary Simpson, now in police custody. #CarlieTrent pic.twitter.com/QhLihybsy8

— Tennessee Bureau of Investigation (@TBInvestigation) May 13, 2016
The missing girl and her non-custodial uncle were located in Hawkins County, Tenn. Authorities took Simpson into custody at that time.
It's confirmed! Carlie Trent is safe! Gary Simpson is in custody.

— Tennessee Bureau of Investigation (@TBInvestigation) May 12, 2016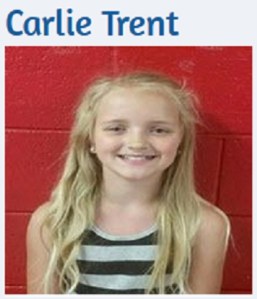 The two were found on Highway 70 North at Gravely Valley Road in Surgoinsville after receiving a tip. We know they were not found at a campground.
"She appeared to be OK," TBI Director Mark Gwyn said at a press conference. Gwyn said they were found in a very rural area only accessible by a four-wheel drive vehicle by two Hawkins County citizens, Donnie Lawson and Stewart Franklin. The men who found them held Gary Simpson at gunpoint while they contacted authorities.
"I think this is just two heroes who went out onto the property just to see what they could see," Gwyn said.
Police issued an Amber Alert for 9-year-old Carlie Trent last week, the day after authorities say 57-year-old Gary Simpson signed her out of school under false pretenses. Officials have said they believed the two to be in an "isolated area," such as a campground.
The TBI said they believed Carlie was in "imminent danger of serious bodily harm or death."
Simpson previously had custody of Carlie, but custodial rights were recently awarded to her father. The school system had not been updated on the change of custody, which is why Simpson was allowed to pick her up from school.
A reward of $40,000 was also being offered for information leading to her return. Gwyn said it would be "well deserved" to go to Lawson and Franklin.
Simpson was arrested and charged with one count of Especially Aggravated Kidnapping. He was booked into the Hawkins County Jail, where he is currently being held on a $1,000,000 bond.