This is an archived article and the information in the article may be outdated. Please look at the time stamp on the story to see when it was last updated.
HARTSELLE, Ala.– An elderly woman drove her car into the Pig Stand Barbecue restaurant on US-31 in Hartselle Monday afternoon.
The restaurant manager told WHNT the woman, who is a regular, meant to hit her brakes, but instead accidentally hit the gas pedal and took out the front corner of the building.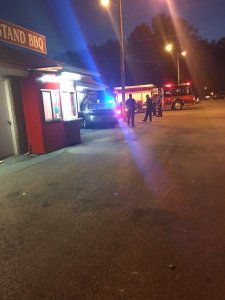 Officers were eating at the establishment at the time of the incident. No injuries were reported. The restaurant reopened Tuesday.