This is an archived article and the information in the article may be outdated. Please look at the time stamp on the story to see when it was last updated.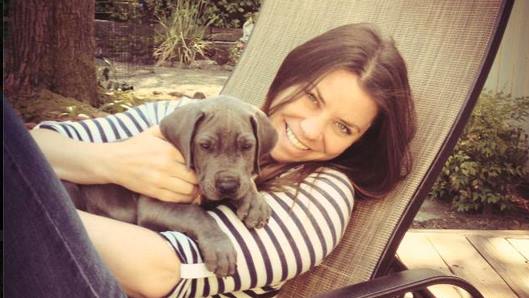 Brittany Maynard thinks she may die before the end of the month — and she seems very sure that she is going to end her life on her terms. But as certain as she seems, there's a lot of sadness — and also some fear — about what's ahead, reports CBS News correspondent Jan Crawford.
"I don't want to die," Maynard said. "If anyone wants to hand me, like, a magical cure and save my life so that I can have children with my husband, you know, I will take them up on it."
She's 29 years old, recently married and was hoping to start a family.
Now Brittany Maynard is planning her death, choosing to end her life before cancer can destroy her.
"I think until anyone has walked a mile in my shoes and knows what they're facing and has felt the — like, just bone-splitting headaches that I get sometimes, or the seizures, or the inability to speak, or the moments where I'm looking at my husband's face and I can't think of his name."
Maynard found out this spring she has the most lethal form of brain cancer. Doctors told her she may only have six months to live.
Her medication has drastically changed her appearance, but she's decided to forgo aggressive treatment and die, as she puts it, with dignity.