This is an archived article and the information in the article may be outdated. Please look at the time stamp on the story to see when it was last updated.
FAYETTEVILLE, Tenn. (WHNT) — Law enforcement officials say a woman now faces several charges after an incident involving a stolen police car Saturday night in Fayetteville.
The Tennessee Highway Patrol has charged Misty Shelton with vehicular homicide, felony fleeing, violation of probation, and theft.  Her bond is currently set at $402,500.
Shelton is accused of stealing a Fayetteville police patrol car and then crashing into several other vehicles, killing one man and sending four other people to local hospitals.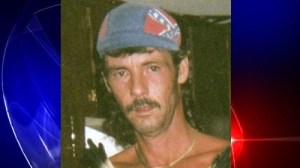 Sergeant Bill Miller with the Tennessee Highway Patrol says Shelton was in the process of being arrested when she stole the Fayetteville police cruiser.  Dollar General employees tell us it happened in the parking lot of the Dollar General Market on Huntsville Highway in Fayetteville.  They say a significant other called the police on her.
Witnesses say Shelton, 49, of Flintville crashed the cruiser into another car, killing one person inside and injuring four others. Tennessee State Troopers identified the victim as Henry Holt, 55, of Westpoint, TN. They say Holt was the only passenger not wearing his seatbelt at the time of the crash, but they say the impact was so great, it wouldn't have made a difference.
WHNT News 19 spoke with eyewitness Anil Patel, who owns the Marathon gas station the patrol car crashed into. "I looked outside, and the SUV is flipping across the street, went to the Shell gas staion across the street and my Marathon gas station, the police car skidded and where the guard rail is on pump number three, hit and bounced back a little bit," Patel says.
He says it was a sight that will be hard to forget. "It's very sad. First of all, the passenger didn't have anything to do with it, and it's just a reckless thing to do," Patel says.
The wreck happened on Highway 431 around 6:00 p.m. Saturday.
Main street was closed for several hours as the THP accident reconstruction team collected evidence.
Family members tell us Shelton is currently in Vanderbilt Hospital with a broken leg and burns, but is expected to recover.  They also tell us Shelton is an "habitual offender" who has spent time in jail for crimes involving theft, alcohol and drug charges.
Shelton was released from Vanderbilt Hospital on Wednesday afternoon and immediately arrested.  She was transported to the Tennessee Department of Corrections for Women, where she will be housed due to her medical condition.
The last time WHNT News 19 was able to get an update from state troopers they told us they didn't know if Shelton was drinking or doing drugs at the time of the crash.
The Tennessee Highway Patrol continues its investigation.  They've said it isn't clear if Shelton was drinking or doing drugs at the time of the crash.