This is an archived article and the information in the article may be outdated. Please look at the time stamp on the story to see when it was last updated.
HUNTSVILLE, Ala. (WHNT) -- A woman who police say was driving in the wrong direction on Interstate 565 died after colliding head-on with a Huntsville police officer.  The police officer has been treated and released from Huntsville Hospital.
The incident happened Tuesday morning around 2:15.  The officer, identified as Lt. Corey Harris, was trapped in his car for about 15 minutes.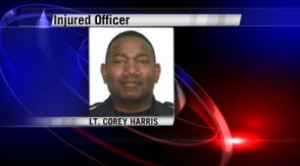 The driver of the other vehicle has been identified as Tabatha Rhodes, 29, of Madison.  Huntsville Police are investigating, but have not yet determined why Rhodes was driving in the wrong direction.
Rhodes was an employee of Bison's Bar and Grill, located at 8020 Huntsville Decatur Hwy in Madison.
The manager there says Rhodes had worked at the bar for several years.  He says she was not coming from work when the accident happened.
"Everybody is dumbfounded, manager Russell Thomas says.  "Tabby was not a careless person.  She was very, very meticulous .   Structured.  She kept all of us in line. "
Traffic from I-565 East was diverted to County Line Road for about 4 hours.  All lanes of traffic reopened around 6:45 a.m.
The wreck is under investigation.