This is an archived article and the information in the article may be outdated. Please look at the time stamp on the story to see when it was last updated.
LAWRENCE COUNTY, Ala. (WHNT) – A man has been charged with murder following a deadly shooting in Hatton late Monday night.
Sheriff's deputies say they responded to a home on County Road 500 in the Loosier community around 10:00 p.m. Monday.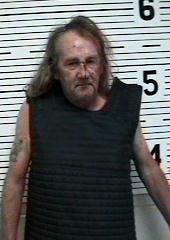 Investigators found one man dead inside the house.  He has been identified as John "Johnny" Rance Campbell, 44, of 352 County Road 501 in Moulton.  He had been shot in the chest.
Deputies took the homeowner, Brian Harville, into custody for questioning after learning he was the shooter.
Investigators spent more than four hours at the scene.  As a result of their findings, Harville was charged with murder.
Sheriff Gene Mitchell said specific details about the crime are not being released at this time, due to the ongoing investigation.
Harville is being held in the Lawrence County Jail.  No bond has been set at this time.