This is an archived article and the information in the article may be outdated. Please look at the time stamp on the story to see when it was last updated.
FLAGSTAFF, Ariz. - Northern Arizona University has released the names of the victims of the early-morning shooting on campus. Three are still being treated at Flagstaff Medical Center, one died at the scene.
The victims currently being treated at Flagstaff Medical Center have been identified as Nicholas Prato, Kyle Zientek and Nicholas Piring. The deceased student is Colin Brough. Further details will be released as they become available.
NAU Police Chief Greg Fowler identified the suspect as Steven Jones, 18. Fowler says two student organizations got in a confrontation with each other when Jones pulled a gun and shot four students around 1:20 a.m.
Emergency crews responded to the scene immediately. Chief Fowler says Jones waited at the scene and was taken into custody without incident.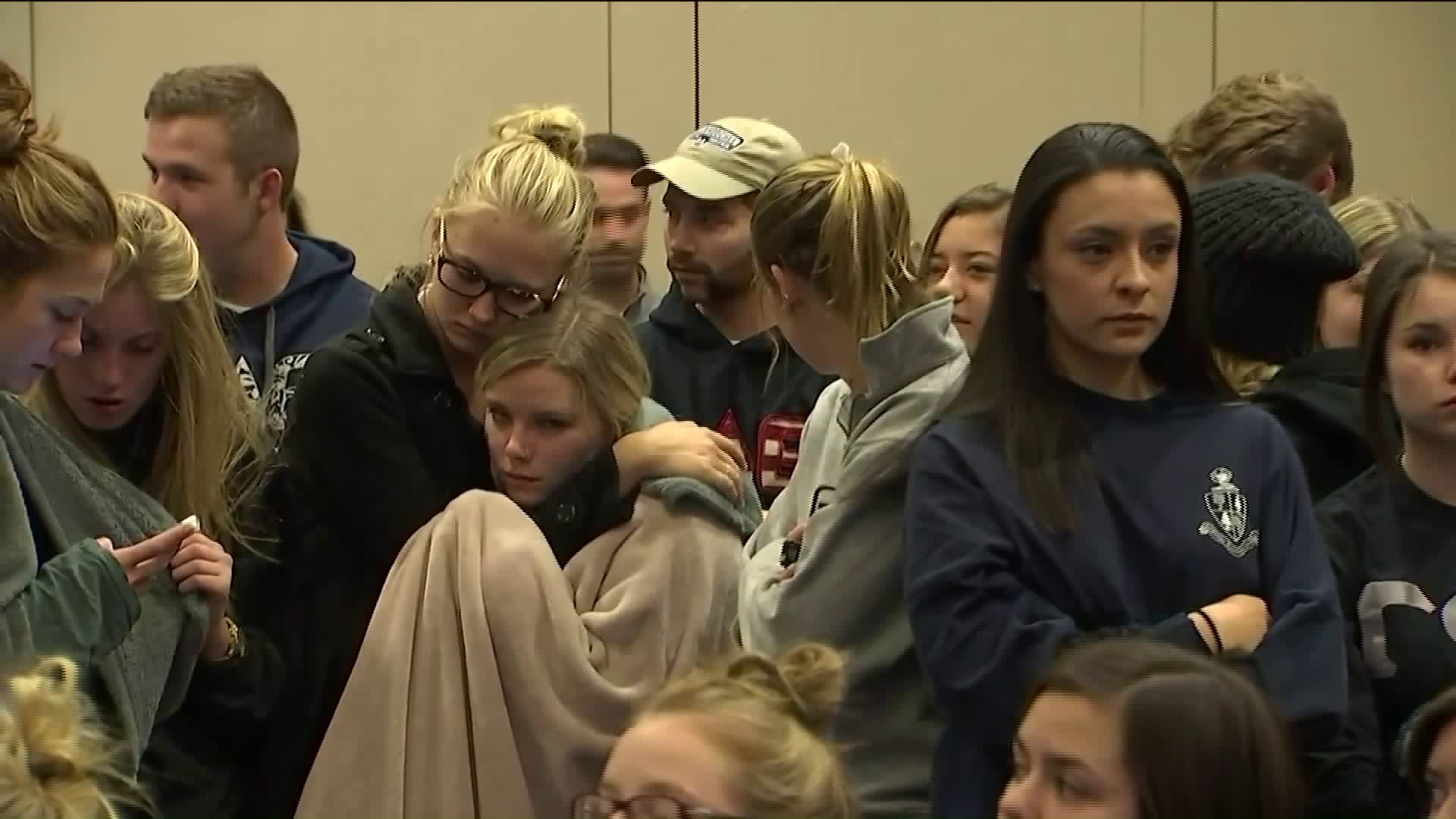 The student killed in the shooting still hasn't been identified. Fowler did say he believes the victim was a freshman. As far as the students injured in the shooting, Fowler couldn't speak to their conditions. He just said they were being treated in an area hospital. He did say all involved were males.
The campus police department did sent out an alert to students after the incident. Fowler says it was more of a precaution, though, as officers knew the situation was contained immediately.
University President Rita Cheng announced campus would be open today and classes would run as usual. However, she acknowledged it would not be a normal day and asked professors to be understanding if students didn't attend.
Someone at the news conference asked about the legality of having a gun on campus. According to Fowler, Arizona law allows for a gun to be locked up in a vehicle on campus. But those guns are not allowed in campus buildings or outside.
Watch for updates on WHNT.com as we continue to learn more about this incident.