This is an archived article and the information in the article may be outdated. Please look at the time stamp on the story to see when it was last updated.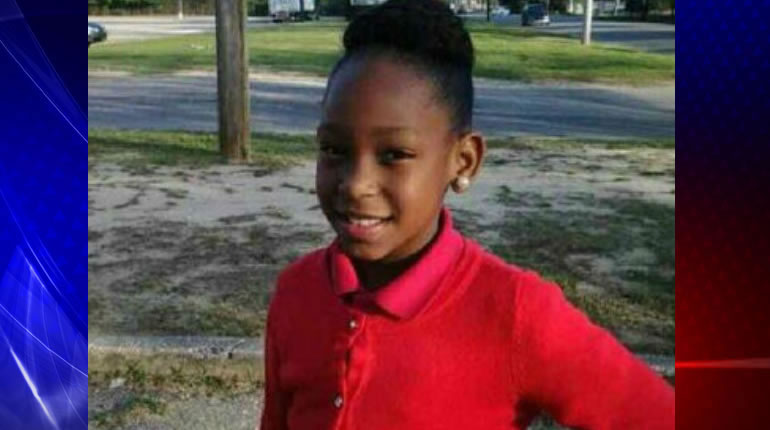 PRICHARD, Ala. (WHNT) – State Senator Vivian Davis Figures demanded an apology from Governor Robert Bentley for a comment he made Thursday when asked about the death of 8-year-old Hiawayi Robinson. Eventually, she learned the Governor's words were edited, and the whole truth was not released.
This, on the same day Bentley's office put forth a $5,000 reward for an arrest and conviction in the case.
Robinson's body was found Thursday in Prichard, near a site teams were searching.  Her killer has not been found yet.
The comments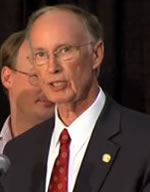 According to a report on Al.com, Governor Bentley was in Point Clear on a campaign stop to speak to the annual meeting of Manufacture Alabama.  A television reporter for NBC-15 asked him for his reaction to the girl's death.
In response, Bentley said, "There are things that happen we just don't understand. There are difficulties in families. You never know, it may be drug related, it may be alcohol related. It may be family problems.
"We just don't know what the situation is."
He added he needs to do everything he can to make families more sound, according to the news report. The TV station has pulled the video from its website.
State Senator demands apology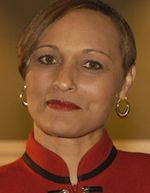 Late Friday, Senate Minority Leader Vivian Davis Figures (D-Mobile) hand-delivered a letter to Gov. Bentley demanding he make a public apology for his remarks.
"I was appalled when I heard your comments during a newscast regarding the death of eight-year-old Hiawayi Robinson," Sen. Figures wrote. "To speak of drugs, alcohol and family problems being connected with her death was totally uncalled for. How could you, as a father and a grandfather, make such a comment after the devastating loss of a child to her family, and our community?"
Bentley has not issued a response to the letter yet.  He said in a statement earlier Friday he and his wife were heartbroken by Robinson's death.
He says state law enforcement agencies have assisted police in the girl's hometown of Prichard, and 10 State Bureau of Investigation agents will remain until an arrest is made.
Bentley also encouraged anyone with information about the girl's death to come forward.   If you have any information, please call Prichard Police at (251) 452-2211.
Senator Figures gets to the Bottom of the Issue
On Senator Figures' Facebook page she made the follow comment around 1:30 p.m. Friday:
"I just spoke with Governor Robert Bentley. He assured me that the comments concerning "drugs, alcohol and family problems" had NOTHING to do with Hiawayi. Reporters were asking him questions about a number of issues, and WPMI 15 apparently edited his comments and used them with the wrong issue. I know how this can happen. He does regret the error being made."
Sen. Figures requested a transcript of the interview from WPMI TV15 News Director, Bob Noonan, and he read the question and Gov. Bentley's unedited response:<meta http-equiv="X-Frame-Options" content="DENY" />//
REPORTER: "I had one more question. You touched on the 8-year-old in Prichard. What message will you send to the people grieving right now in the area?"
GOV. BENTLEY: "There are things that happen that you just don't understand. There are difficulties in families, you never know. It may be drug related, it may be alcohol related. It may be family problems. We just don't know what the situation is. Only thing that we can is, that we need to do everything that we can to make families more sound to help families survived and thrive. To really just reach out right now to those who are suffering and to the families that are going through this difficult problem."