This is an archived article and the information in the article may be outdated. Please look at the time stamp on the story to see when it was last updated.
BOAZ, Ala. – Police in Boaz need help finding the vandals who spray-painted graffiti in the city.
Several businesses and residences were vandalized using blue spray paint, according to authorities.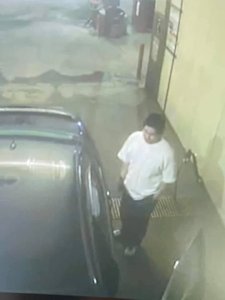 Police believe the man pictured is involved.
If you have any information about the vandalism please call the Boaz police department at 256-593-2325.