This is an archived article and the information in the article may be outdated. Please look at the time stamp on the story to see when it was last updated.
BIRMINGHAM, Ala. – The Birmingham Zoo is mourning the passing of 18-year-old Kumar, a male Malayan tiger.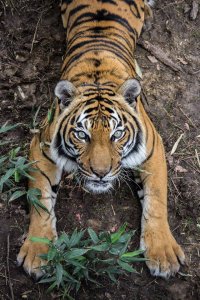 Kumar battled numerous health issues over the past two years including cancer and kidney failure. Zoo officials confirmed that he was humanely euthanized on March 9 because his health and quality of life declined rapidly.
"We were all optimistic when his cancerous tumor was removed and had no evidence of spreading. Unfortunately, unrelated to the tumor, last summer Kumar developed kidney failure which is common in aged cats, both in domestic cats and exotic cats. We were able to manage this with medications for many months but there is no cure. Recently Kumar developed trouble walking as well as changes in his personality and the difficult decision was made to euthanize him," says Dr. Stephanie McCain, DVM, Dipl ACZM, Birmingham Zoo Director of Animal Health. "We are all so sad to lose him. Everyone loved his unique personality."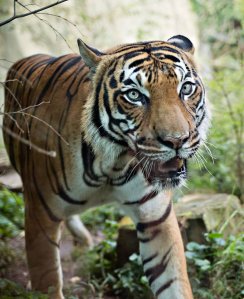 "We are thankful for the team of Animal Care Professionals and veterinarians who have provided care to Kumar over the years," says Marcia Riedmiller, Birmingham Zoo Curator of Mammals. "Because Kumar was trained in husbandry behaviors which allowed him to participate in his own health care, his health was able to be closely monitored without the use of anesthesia, which can have complications in older felines."
"Kumar was a guest favorite, often times seen playing in his pool during the summer, or sleeping on his platform," said Dr. Stephanie Braccini Slade, Birmingham Zoo Vice President, Living Collections. "We will certainly miss him, but are happy to know that he was a tremendous asset to tigers in the wild, serving as an ambassador for his species and teaching guests daily about the importance of protecting rainforests and the species within."
Kumar was born at the Cincinnati Zoo on April 20, 1999. He was one of the oldest Malayan tigers within the US population. Malayan tigers can live into their late teens in human care.