This is an archived article and the information in the article may be outdated. Please look at the time stamp on the story to see when it was last updated.
BIRMINGHAM, Ala. (AP) — An Alabama woman pleaded guilty to fraud charges for portraying herself as a terminal cancer patient in a pair of online fundraising schemes.
A statement from acting U.S. Attorney Robert Posey says 37-year-old Jennifer Flynn Cataldo on Tuesday entered her guilty pleas to one count of wire fraud and one count of bank fraud in federal court. Authorities say Cataldo agreed to repay nearly $80,000 to people verified to have given her money.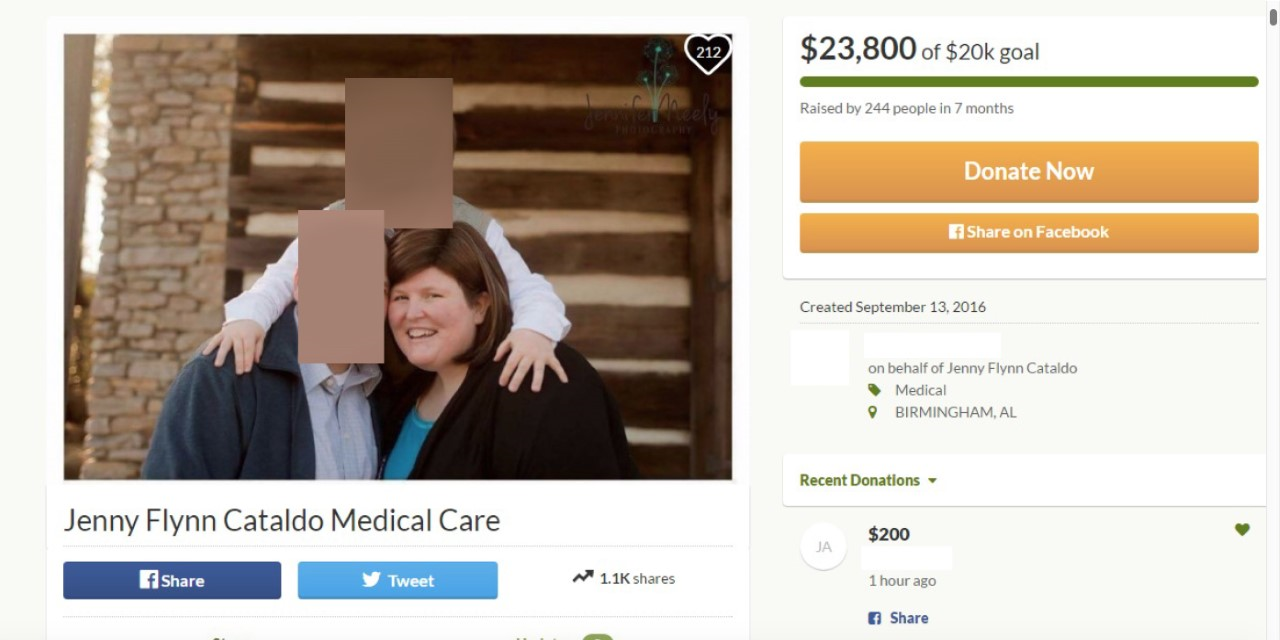 Authorities say Cataldo used online fundraising drives to ask for money for medical expenses and a family trip to Disney World. In addition, investigators say she asked for money from friends and family in person, online and through text messages adding up to more than $260,000.
An investigation found her claim of a terminal illness wasn't true.
The maximum penalty for wire fraud is 20 years in prison and a $250,000 fine. The maximum penalty for bank fraud is 30 years in prison and a $1 million fine. The judge scheduled a sentencing hearing for November 8, 2017.