This is an archived article and the information in the article may be outdated. Please look at the time stamp on the story to see when it was last updated.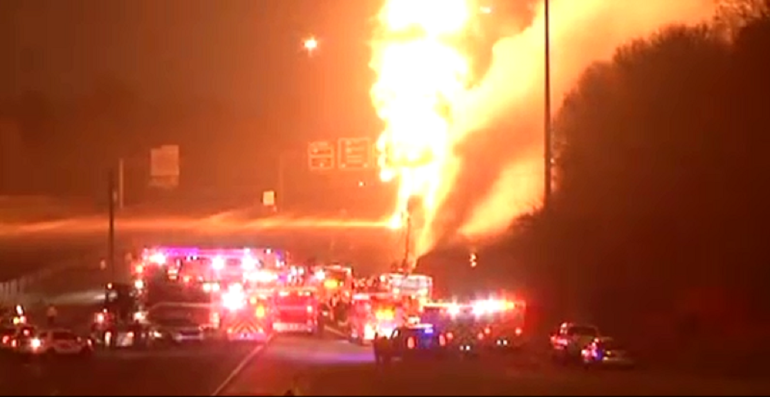 BIRMINGHAM, Ala. (WHNT) – Birmingham Police say two lanes of Interstate 59/20 have reopened at Arkadelphia Road.
TWO LANES NOW OPEN 20/59 North at Arkadelphia Road. Still expect delays, allow extra travel time.

— Birmingham Police (@BhamPolice) December 10, 2015
Emergency crews and hazardous material teams responded to a wreck in the area Wednesday night. As of 7:45 Thursday morning, emergency crews were just starting to consider opening the area to traffic again.
UPDATE…In the next hour two lanes will be open for travel on 20/59 North bound at Arkadelphia Road.

— Birmingham Police (@BhamPolice) December 10, 2015
Birmingham police spokesman Lt. Sean Edwards told our news partners at AL.com two 18-wheeler trucks were traveling northbound when one of them hit the other and kept going away from the scene. The trailer that was hit was carrying several hazardous chemicals that were knocked loose in the wreck.
Edwards said sulfuric acid, hydrogen peroxide and sodium hydroxide were spilled, causing a public safety hazard. Officials learned that toluene was also among the chemicals. Hazmat teams were called in to contain the spill. State and Emergency Management Agency officials also responded.
Officials say the driver was not injured.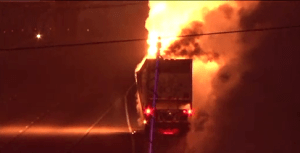 Crews on the scene say the truck caught fire sometime after the crash. Once the fire ignited, it had to be contained before hazmat operations could resume.
The area was evacuated Wednesday night. Authorities believe the cleanup could take several hours.
Police are asking nearby motorists to stay in their vehicles and not breathe the air.
People are also being asked to avoid the area or stay inside.